The information in this post might be outdated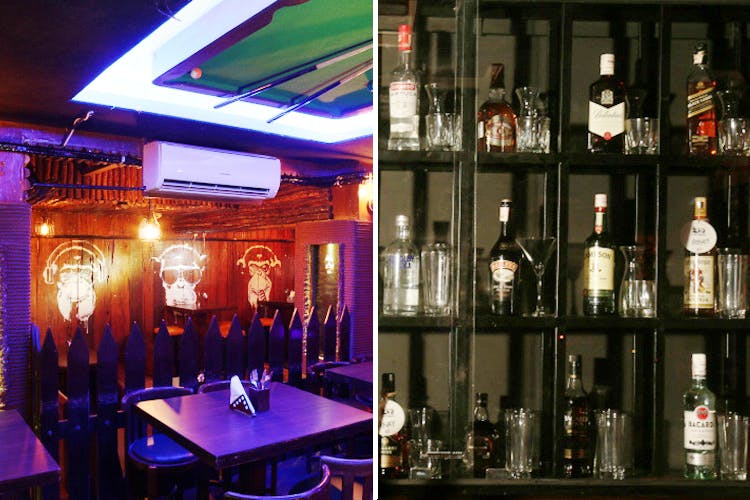 Buy A Bottle Of Booze & Keep Whatever Remains For Your Next Visit To 3 Wise Monkeys
Shortcut
The popular joint has a few new additions up its sleeve and guess what, storing your liquor bottle there is one.
What Is It?
A concept that had us saying 'say what?' about four times, 3 Wise Monkeys has upped its game we must say. If you often go for an entire bottle at the bar instead of calling for refills, listen up. At 3 Wise Monkeys, you don't have to finish it up at one go. In case you and your friends just want a quick drink but the bottle has hooch left, you can choose to store it with them. And the next time you come, you can just unlock your locker and start from where you left. Fillers are on the house. Yup.
Wait, There's More...
Starting July 17, the first peg on any table will be charged at INR 21. For those of you who hate calling out to the servers for a repeat, go for their 8-pegs tray and other trays that let you drink in peace. In addition to all of this, they've juggled their menu and have added some interesting dishes to it. Think chicken panipuri, panco fried shrimp, grilled cucumber bruschetta, Vasai poha bhujing and finish with a berry vanilla bomb. They also have a keto menu now, so those of you on the diet, 3WM is the first lounge to introduce this. There's bacon bomb, creamy chicken tikka, paneer cheese tikki and more.
So, We're Saying...
3WM has been an old favourite and they've recently completed 5 years of spreading cheer in the city. Here's to more good food, interesting concepts and offers!
Also On 3 Wise Monkeys - The Unicontinental