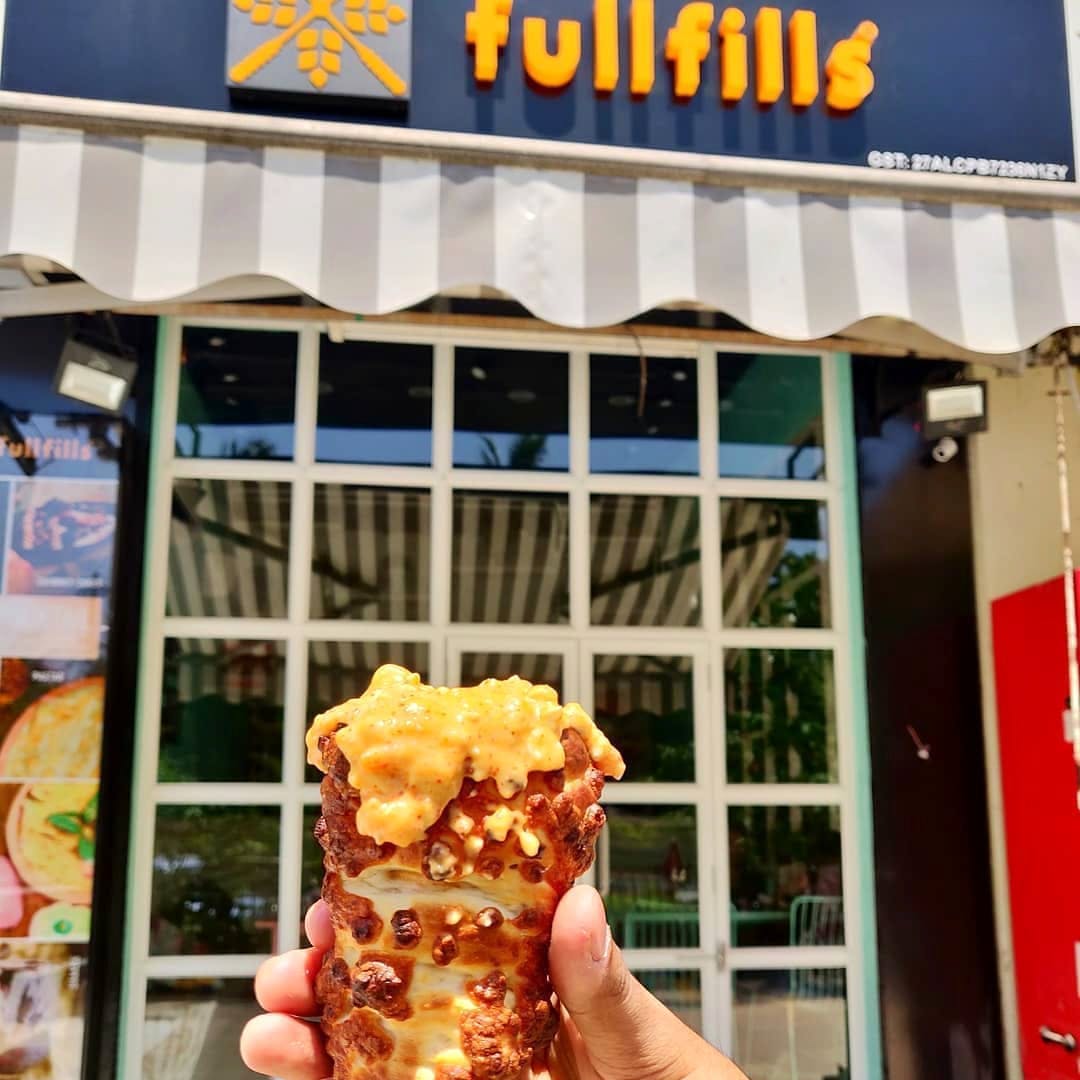 Got INR 500 In Your Pocket? Here's Where To Dine In Vashi
Wish to head out and indulge in great food, without worrying about spending a bomb? Thanks to these budget restaurants in Vashi, you can enjoy indulging in meals without burning a hole in your pockets. Bookmark this for those days when the month end woes seem to suck out the happiness out of everything.

Contigo
Burgers, sandwiches, pizzas and even steaks within 400 INR? Yes, this casual dining café in Vashi makes it possible for you to enjoy a good quality meal within a budget. Their super cute ambiance makes for a great casual dinner too!
What to Try: Chicken wings, waffleizza, chicken tender
Jimis Burger
Jimis Burger is the burger place everyone in Vashi has been talking about. And why not? This budget restaurant is for those who love to bite into juicy, meaty burgers every once in a while. Best part? All the meaty goodness is available in less than INR 500.
What to try: classic chicken burger, Jimis bacon cheeseburger, classic veg
Third Eye Café
This is where you need to head to when you wish to enjoy good food and drinks without worrying about spending too much. They have some great deals on alcohol, and you can enjoy pizzas, rolls and even sizzlers within 500 INR. Their best deal we feel is the brunch deal - for 500 INR, you can enjoy an unlimited brunch buffet all week, between 12-4pm.
What to try: Butter garlic prawns, butter chicken fries, paneer pahadi
Café Vrindavan Pure Vegetarian
For good old pav bhaji, dahi wada, idli, dosa and chaat, this one is a hot favourite amongst those in the neighbourhood. They even serve Indian preparations of pizzas and enchiladas, and veg kebabs and curries are also hot selling items on their menu. If you're looking for Jain food on a budget, this one comes highly recommended. You can enjoy a grand indulgence in less than 500 INR.
What to try: Dosas, uttapams, pav bhaji
Rajdhani
One of the faves in veg thali restaurants, Rajdhani is a top pick when it comes to dining Head over to enjoy a lunch thali fit for a king, in as less as 500 INR! They have cheaper options too, which includes lunch boxes. This is definitely one of our go-to restaurants to head to when we crave for a Gujarati thali.
What to try: Gujarati thali
Fullfills
This casual café has great comfort food that boasts of great quality and taste. Head to enjoy sandwiches, burgers and shawarmas within INR 100, while their pasta and pizza offerings cost as less as INR 250 - INR 350.
What to try: the veg kebab masala, pasta del giardino, cara choc
Nanumal Bhojraj
Bhindi fry, aloo gobi, paneer bhurji, veg kurma, baigan bharta or pav bhaji- whatever be your mood, there is comfort food here for everybody! Best part? A meal here would not cost you more than INR 300-500. They even have thalis that you can enjoy within INR 300.
What to try: Chaas, deluxe thali, veg biryani
Ask Protima a question