Did You Hear? The Cosy Grandmama's Cafe Is Now Open In Chembur (And It's Huge)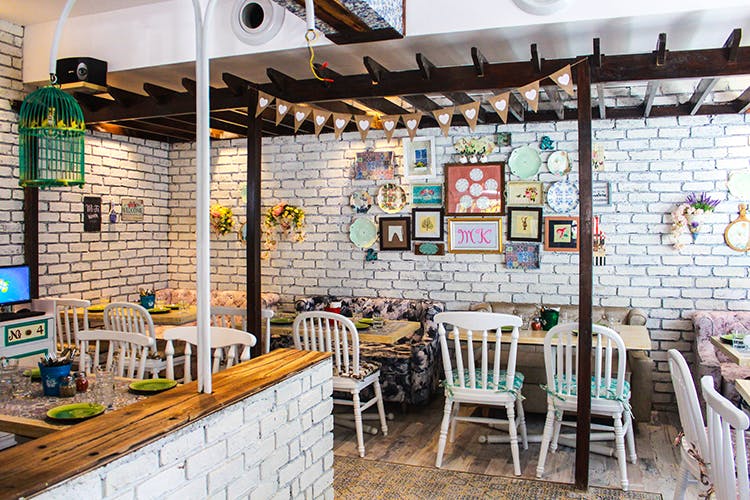 Shortcut
The mecca of cosy corners, cutesy decor and comfort food – Grandmama's Cafe is now open in Chembur.
Tell Me More
Grandmama's is opening their fifth outlet in Chembur and it'll be there complete with cutesy decor and good food. Expect their menu to be laden with classics like trash can nachos, spaghetti aglio olio, mac n cheese and biscuit cakes. There are also a few new additions to the menu, so that there's something for everyone. To add cheer to the festove season, they are serving variation of hot chocolate. There's flutternutter hot chocolate, cookies and cream, strawberry and cream and orange & dark chocolate fantasy to comfort you while you read a book in a corner.
There are also a host of options for the health-conscious. And if you want to give that a skip and dive headfirst into tasty dishes, try Pritam butter chicken a dish that's travelled all the way from Dadar to the menu. There are also two new additions to the drinks menu — Vietnamese Iced Coffee & Oreo Kit Kat Shake for you to sip on.
So, We're Saying...
We're pretty stoked with this new, for Grandmama's has a lot to offer. Chembur is definitely stepping up its game in 2017 with this.
#LBBTip
This outlet will also have a banquet hall in the basement area for get-togethers, parties and celebrations.