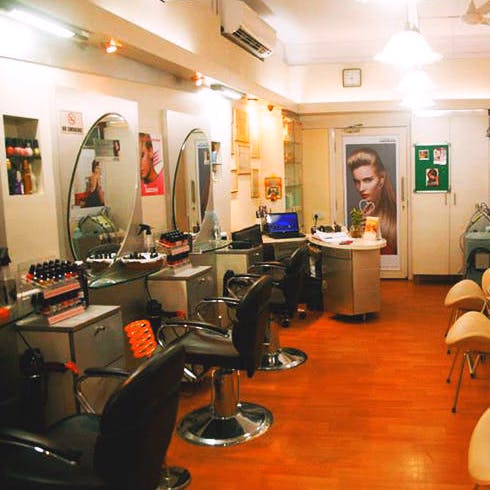 A Cut Above The Rest: 6 Salons For A Wash & Blow Dry Under INR 800
Got an event or just want to pamper yourself without shelling out too much? We've got the answer for you – indulge in some pocket-friendly hair care (blow dry & wash) that's under INR 800 and make yourself look like a million bucks.
Bhang Ladies Coiffeur
Located in the galli of Cafe Mondegar, right next to Lings Pavillion, Bhang is one of the most unsuspecting venues for a haircut, as the outer portion is an antique store that sells bronze and unique chess sets. However, if you go inside, you find a ladies parlour that gives some of the best haircuts you can get! Their blow dry and hair wash are also damn good, with experienced hairdressers who tend to you. Also, you don't need to pay any taxes here, so rejoice.
Hair wash and blow dry: INR 650
DB Salon
Located on Ambedkar Road, which is the approach road to Pali Naka, this salon offers a wide variety of services at competitive rates that aren't too heavy on your purse. Conveniently located beside Sushi Cafe, you can grab a bite after.
Hair wash and blow dry: INR 600 (no taxes here, yay!)
Panache Salon and Academy
Located at multiple outlets in the city, Panache gives you the opportunity as a customer to experiment with your style, and if you're up to it, also teaches you the tricks of the trade.
Hair wash and blow dry: INR 750 (including taxes)
Javed Habib Salon and Spa
Much like Panache, Jawed Habib doubles as a training institute for those who want to be hairstylists. But that doesn't take away from the fact that the salon has its own set of loyal customers. Their haircuts are good and reasonable, and the hair styling and blow dry are easy on the pocket and make you feel great.
Hair wash and blow dry: INR 550 (including taxes)
BB Salon
Located in Vashi, BB Salon is a popular place in Navi Mumbai where one can get their hair styled. Open to both men and women, BB Salon is popular mainly because of its reasonable rates.
Hair wash and blow dry: INR 679 (including taxes)
Kapil's Salon, Vashi
By far, the best deal on this list, Kapil boasted of having hair washes and blow drying rates as low as INR 150. When we heard it, we asked him to repeat himself at least twice to ensure that we had heard right.
Hair wash and blow dry: INR 150 (Including taxes)
Comments