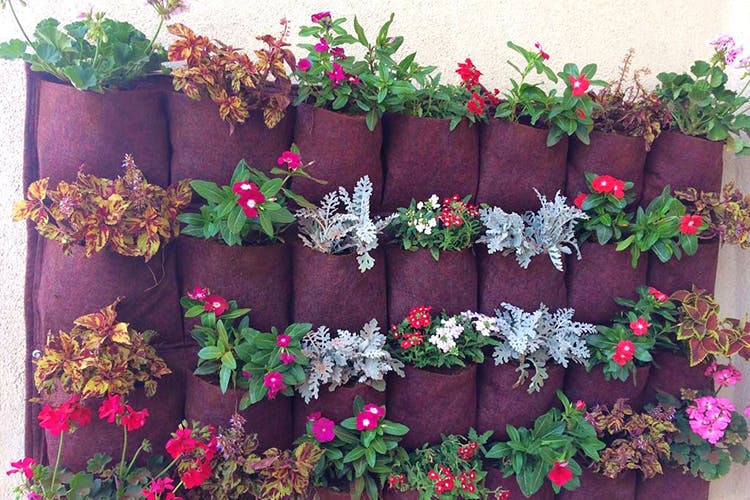 Go Green: This Brand Recycles Plastic And Creates Uber Cool Plant Pots
Shortcut
Plastic bottles have always been a hazard to the environment and have clogged too many spaces and destroyed species. In a bid to take some control of the situation, Niyati Shah, founder of Grow Bags, is giving this plastic waste a new lease of life by converting and recycling them into cloth bags that can be used for your household indoor plants. It's the perfect way to give them space and nourishment they need to flourish.

What Makes It Awesome
She started out the way we did, and still do – growing plants in plastic pots until she realised that her plants kept dying because of suffocation. When we go to a nursery, we end up picking the first available pot (usually plastic) that can hold your plant and bring them back home. What we don't realise (and what the sellers don't say) is that plastic is detrimental to any living thing's health, in this case, the plant. Not leaving enough space for water and drainage, the plant ultimately ends up being stunted in growth or dying because of lack of oxygen.
Niyati then came up with the idea of 'Grow Bags', which are basically recycled plastic in a cloth-like material that makes them porous, so they absorb air, sunlight and water effectively.
What also makes them special is that these bags allow water to just flow out like a piece of cloth, making them better in case you've given too much water to your plant.
With a warranty of five years, Grow Bags are available in different shapes and sizes, they are BPA free and perfect for indoor plants and veggie kitchen gardens.
Pro-Tip
If you think your plant has outgrown the bag, you can either reuse the bag with smaller plants or even recycle them or use them for a DIY project. The choice is yours.

Comments