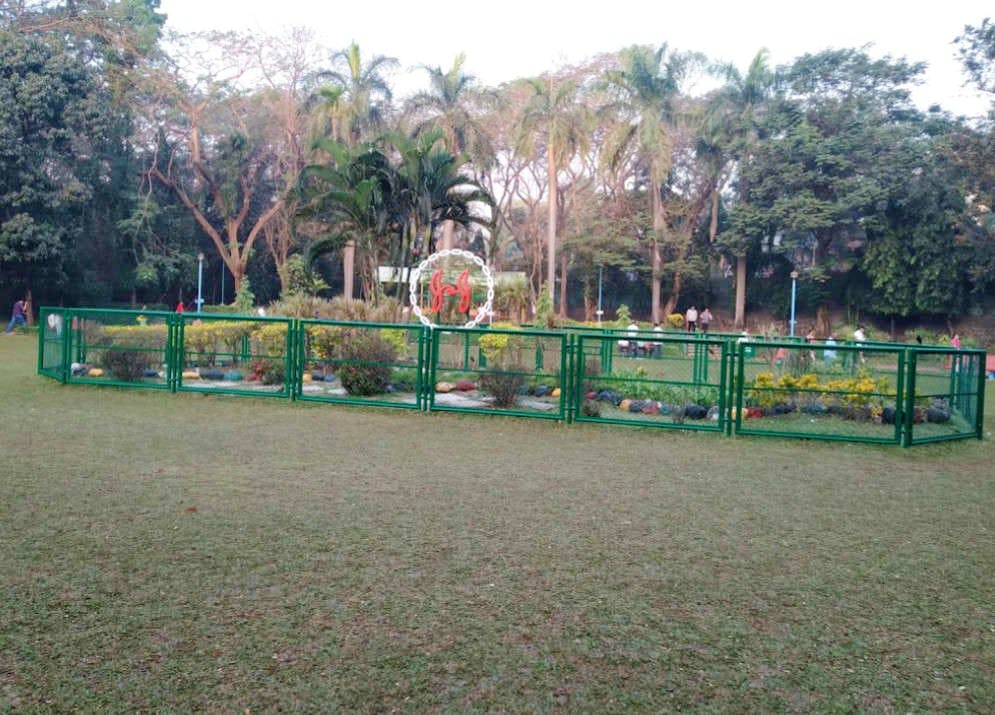 Heading To Mulund? Here's Our Take On What To Do While In The Neighbourhood
Mulund was once an industrial hub for the MNCs, but today, this neighbourhood has transformed itself into a bustling suburb filled with high-rise buildings, malls and cultural hubs while maintaining the green cover that it has been known for. The only planned suburb of Mumbai, Mulund is nestled along the foothills of the Sanjay Gandhi National Park. Mulund is one of the most sought after places to settle in Mumbai, and this list shows you a plethora of reasons why Mulund is the kind of place to explore!

Go Shopping at R Mall
R Mall is a shoppers paradise with a wide selection of brands as well as a cineplex. You can spend hours here, browsing through stores that house the best national and international brands. Step in to get your retail fix.
#LBBTip: There's a Carnival Cinemas here, which screens the latest Bollywood and Hollywood films. We suggest morning shows, if you're looking for cheap movie tickets.
Watch A Play At Mahakavi Kalidas Natya Mandir
The Kalidas Auditorium is Mulund's cultural epicentre and theatre hub. Plays are regularly hosted here, and one can even attend music festivals and concerts here.
#LBBTip: If you enjoy watching Marathi plays, this theatre regularly hosts them.
Find Nature At Johnson & Johnson Park
Mulund has several parks and gardens that contribute to the greenery and freshness around, and an afternoon spent in this green cover is a luxury for every city-dweller. Head over to enjoy a stroll in the park, or a workout, or simply to enjoy the beauty of mother nature.
#LBBTip: If jogging is your way of getting fit, then the park has a great jogging track that's open to the public.
Hike At SGNP
Sanjay Gandhi National Park lies in the vicinity, and people in the neighbourhood of Mulund can enjoy the luxury of taking a nature break to this national park. If you wish to explore further, you can even try trekking around the nature trails in the park.
#LBBTip: The SGNP organises regular treks and outdoor activities that are open to the public. You'll find details on upcoming events on their Facebook page.
National Parks & Wildlife Sanctuaries
Street Food At Jalaram Ice Bhel
Jalaram Ice Bhel in Mulund has been one of the most popular street food joints in the neighbourhood, and it's the ice bhel which takes the credit. This bhel is prepared with a cool twist- a dollop of frozen mint chutney is added to the plain bhel, making it a soothing, tangy treat that people love to enjoy.
Play A Sport At Priyadarshini Indira Gandhi Sports
Priyadarshini Indira Gandhi Sports is for those who love outdoor activities and sports. If you're in the mood to workout, spruce things up by opting for a sport! This sports complex in Mulund has a swimming pool, badminton court, table tennis room, lawn tennis court, as well as facilities for gym, dance, yoga, aerobics as well as archery.
#LBBTip: Other sports venues in Mulund include Athlon Sports and Mulund Gymkhana
Board Games At Ministry of Games
With over 100 board games to entertain guests, this café in Mulund is seen buzzing with customers at all times, deeply involved in some stage of a board game that otherwise seem to be lie forgotten since childhood. They even have play stations for the hard-core gamers, and an interactive games area with darts, basketball hoops, the works.
#LBBTip: Don't miss their Ferrero Rocher shake which is to die for by all accounts.

Food Tour At Khao Galli of Mulund
True foodies will love what this food street has to offer! From masala vada pav and khichdi to bhel puri and golas, they have it all! Plus the street food here comes at super affordable rates!
#LBBTip: Don't miss the crisp, hot, right-off-the-pan tava dosas and the super rich chocolate milkshakes here.
Go Pub-hopping!
Pop-Tate's , Bar Tales, Sorriso Brasserie and Bar, Atithi, Bindaas Begum Rockin Raja, The Food Studio, TGIF, Agent Jack's are some of the restaurants and bars that make it possible for people to go pub-hopping in this neighbourhood!
#LBBTip: R Mall in Mulund has plenty of dining and nightlife options
Go On A Haunted Trail!
Mulund is known for its eerie locations, and those who're feeling adventurous can opt for a self-guided haunted places tour around the neighbourhood! From the railway station to the graveyards, this trail will take you to the top haunted places in Mulund. Who's up for a little adventure?
#LBBTip: Take along the bestie or grab your gang if you're planning to explore.
Comments