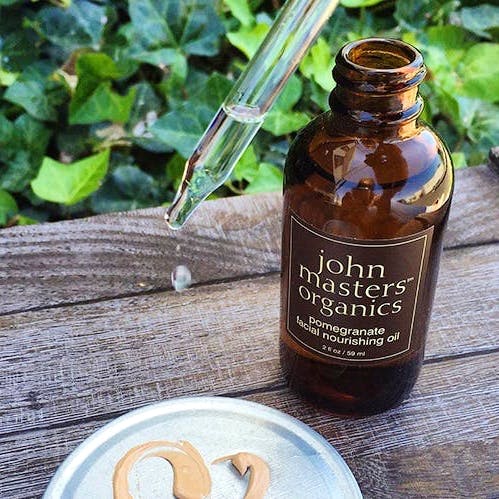 Five Hair Products Every Man Needs To Tackle The Mumbai Weather
Heat and humidity are what bad hair days are made of. Whether your hair flops, frizzes or just keeps growing bigger as the day goes by, it is the right hair product that can make all the difference. We swear by these essentials. What about you?
Bumble & Bumble Defrizz
Fight frizz with just a few drops of this styling product. A little bit will go a long way in controlling growing curls while keeping puffy hair at bay. Work it into damp hair to define waves or add it to dry hair to bring in some shine. It's not heavy or greasy and is specifically formulated to fight frizz.
Price: INR 2,908.
Kiehl's Silk Groom Serum
A blend of natural oils derived from sunflower seeds, sesame seeds, soy beans and vitamin E make up this ultra-light hair serum. It will protect your hair from humidity and boost shine while leaving it clean and touchable. It doesn't matter if you have straight, wavy or curly hair- this serum just works for anyone.
Price: INR 1,246.

John Master's Organics
Summer living can be extremely dehydrating. Sun, chlorine and extra-washing can sap all the moisture from your hair and cause ends to split. Don't be dull; shine on with this hydrating leave-in conditioner. Just a few drops of this essential oil blend will restore moisture and prevent frizz.
Price: INR 2,000 onward.
Sun Bum
Make it an endless summer, for your hair at least, with this sea salt and coconut water styling spritz. Their texturizers will get your hair look effortlessly cool while the quinoa proteins, vitamin B5 and Seabuckthorn extract repair damage. This blend of island coconut, sea salt, vanilla and pineapple even smells like summer. Aren't you excited to invest in it already?
Price: INR 1,500 onward.
Batiste
If you live under a baseball cap all summer this dry shampoo can bring your limp locks back to life. Spray it on to give your hair a lift between showers. Your hair will smell amazing too!
Price: INR 650 onward.
Comments