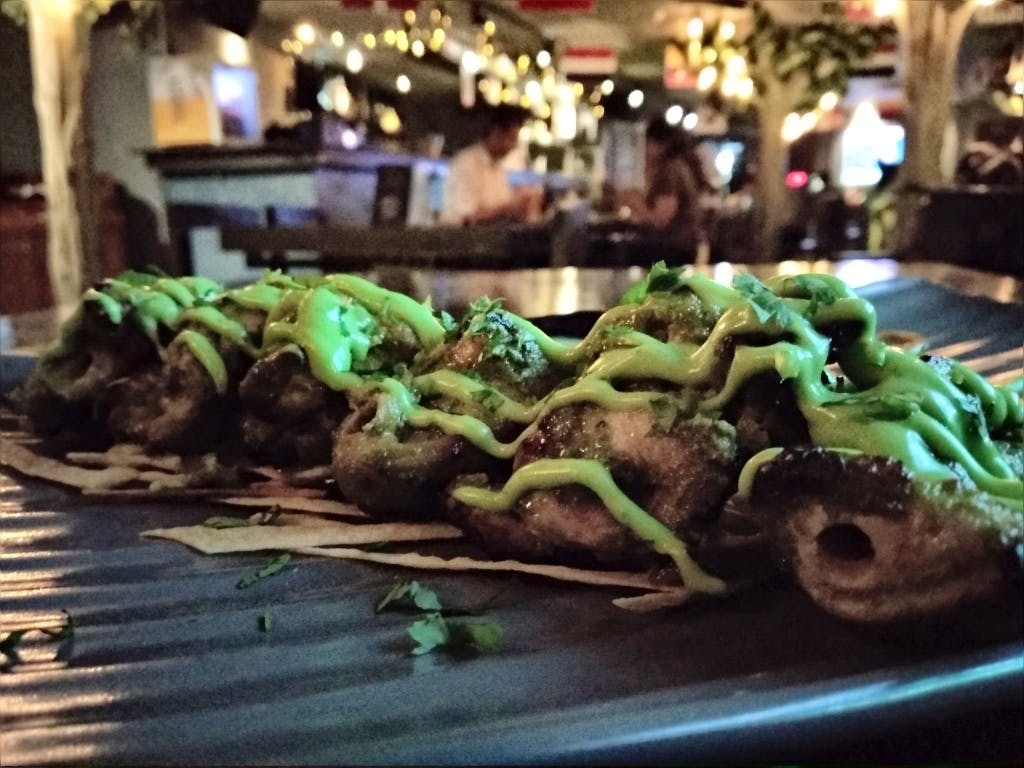 Delivery Available

Wi-Fi Available
Try Beer Cocktails, Scrumptious Food & More At This Restaurant In Bandra
What Makes It Awesome?
The interiors are done like a Garden which has trees 🌲 lit up with fairy lights, birds 🐦shadows on the walls and a super awesome bar. Here are the highly recommended dishes we tried at Kaitlyn's Beer Garden: •Phatimlai Chicken• - This was a Chinese style chicken- crisp, tossed in Kung Pao sauce. It was authentic and presented really well. •Chicken in black pepper• - Grilled chicken and veggies served with mashed potatoes and topped with black bean sauce. The chicken was grilled to perfection and it tasted really good with the sauce and the melt-in-the-mouth potato mash. •Charmoula Chicken with Spiced Pita Crisps• - This mouthwatering and super tender dish is similar to Chicken Green Pahadi tikka. Its taste was enhanced with the Green Mayo based sauce which was served with it. •Chicken Lasagna• - There are 2 types of Lasagna, one with more cheese and less meat, but the one we had here was the other type which is more minced meat and less cheese. We loved the way it was presented and tasted. Lamb Ghee Roast with lachha paratha, ghee-roasted meat is a Mangalorean style of cooking and it makes the meat super tender. Pork Belly Bruschetta, the pork belly was slow cooked and served on blue cheese mayo. Beer Battered Prawns with Wasabi Mayonnaise, though the prawns were a bit oily, were crisp and tasted amazing with wasabi dip. For dessert, we had the Triple Chocolate Biscotti. It was a sinful trio of hazelnut sauce, thick white chocolate sauce and rich fudge layered on 3 scoops of vanilla with nuts and brownie crumble topped with almond biscotti. The desserts were mind-blowing. Apart from beer cocktails, this place has amazing whiskey cocktails like Whiskey sour which was our favourite. ♥️
Best To Go With?
Family, Big Group, and Bae.
Comments
Delivery Available

Wi-Fi Available