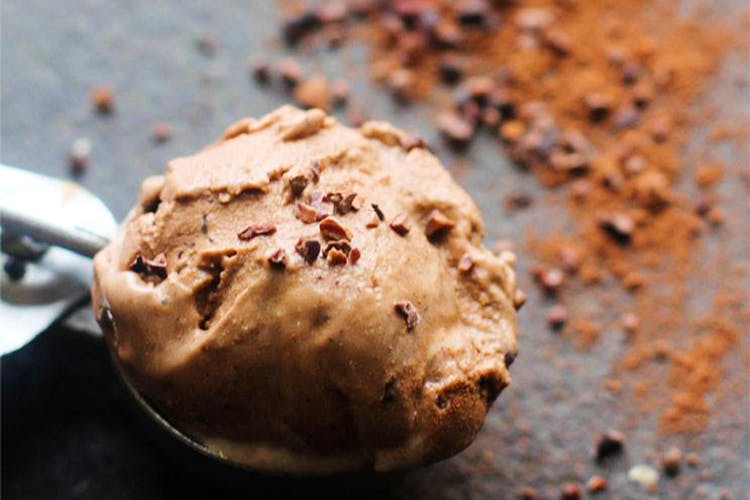 We Found Four Healthy Ice Creams You Can Gorge On Without Guilt
If you think 'healthy ice cream is an oxymoron, think again. Here we are digging out the ones with no dairy or fat – so that you can be more supportive towards your lactose intolerant friend AND stick to your diet without feeling an iota of guilt by having sugar-free ice creams.
White Cub
Available through two outlets in Khar and Palladium, Lower Parel, White Cub has everything from ice-creams,cakes, parfaits and yogurts, all made without dairy. It's all made from almonds, coconut and soy milk instead. Their ice cream flavours include strawberry, butterscotch, chocolate and mango among others. You can order a tub starting at INR 300.
Yogisattva
Yogisattva has raw and plant-based products and ice creams is one of them. They celebrate food in its purest form, encouraging everyone to indulge in their health. At INR 650 a tub, it may sound steep to some but is totally worth it. You'll have to pre-order with them a day before, through the Scootsy or Shophop.
Vegan Bites
Vegan Bites will sort your healthy eating out by topping it up with a litre of fresh ice cream. Their menu has flavours like cookies n cream, raw cacao with cacao nibs, vanilla, saffron and pistachio among others. Although they are milk-based, they do not use processed sugar but replace it with dates. A litre of their yummy ice cream starts at INR 875.
Comments