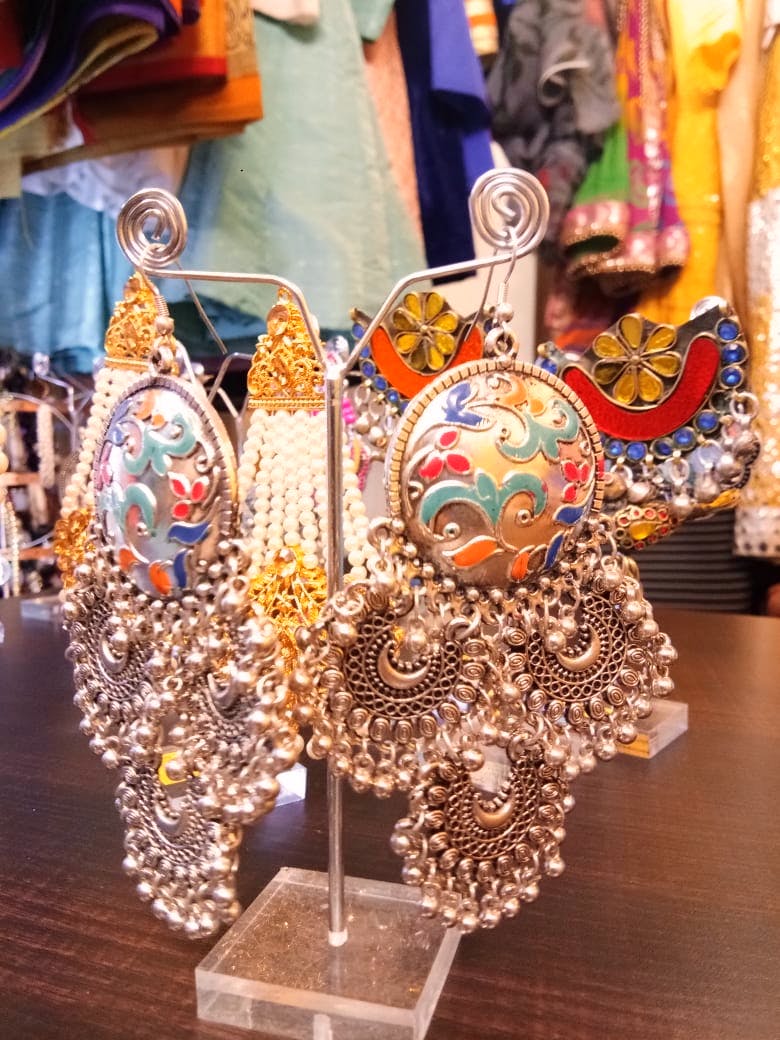 Artisan Clothes & Beaded Jewellery: You'll Instantly Get Hooked Inside Powai's Heera Panna Mall
The joy of bumping into good brands that one can shop from, is unfathomable. It's like you've stumbled upon something new that's really good, and you end up wondering why you didn't cross paths before. So when we were strolling down the streets of Powai, we spotted a Heera Panna Mall there too (which was quite unexpected because we only knew of the one in Oshiwara and Tardeo) And the brands inside this tiny establishment have totally won us over.
Creative Handicrafts
This one's a fair trade brand that stocks up on clothes, accessories, handicrafts, bags, gifting items, and much more. You'll find exquisite handcrafted stone and glass work, and organic honey too. Personally, we loved how the kurtis are so well-fitting. And if you're a hoarder of stoles and scarves, then this brand's a good catch.
Moi Indoi
Sarong dresses, lehengas, kurtas, Turkish pants, beaded necklaces, earrings, and bangles. If you're someone who loves all things blingy, classy, and artsy, Moi Indoi is what you've gotta bookmark. We loved how aesthetic the store looks too.
Anisha Creatives
Anisha Creatives is a tiny store inside Heera Panna but its Kurti game is on point. Affordable and stylish, get yourself some for daily-wear and your weekly outfits are sorted.
Nirguna- Promoting Rural Livelihoods
Another favorite from the mall, Nirguna stays true to its slogan. It sources well crafted jewellery from artisans in different parts of the country and sells them at nominal rates. We like the simple kurtis and dupattas too. But the jewellery here remains our favorite.
Exotic Potato
Here, you will get kurtis starting from as low as INR 200 but the price may vary every month depending on their offers and schemes. Lucknowi chikan in cotton and chiffon, kurtas with zaris, and just plain good quality kurtas, find it all at Exotic Potato.
Comments