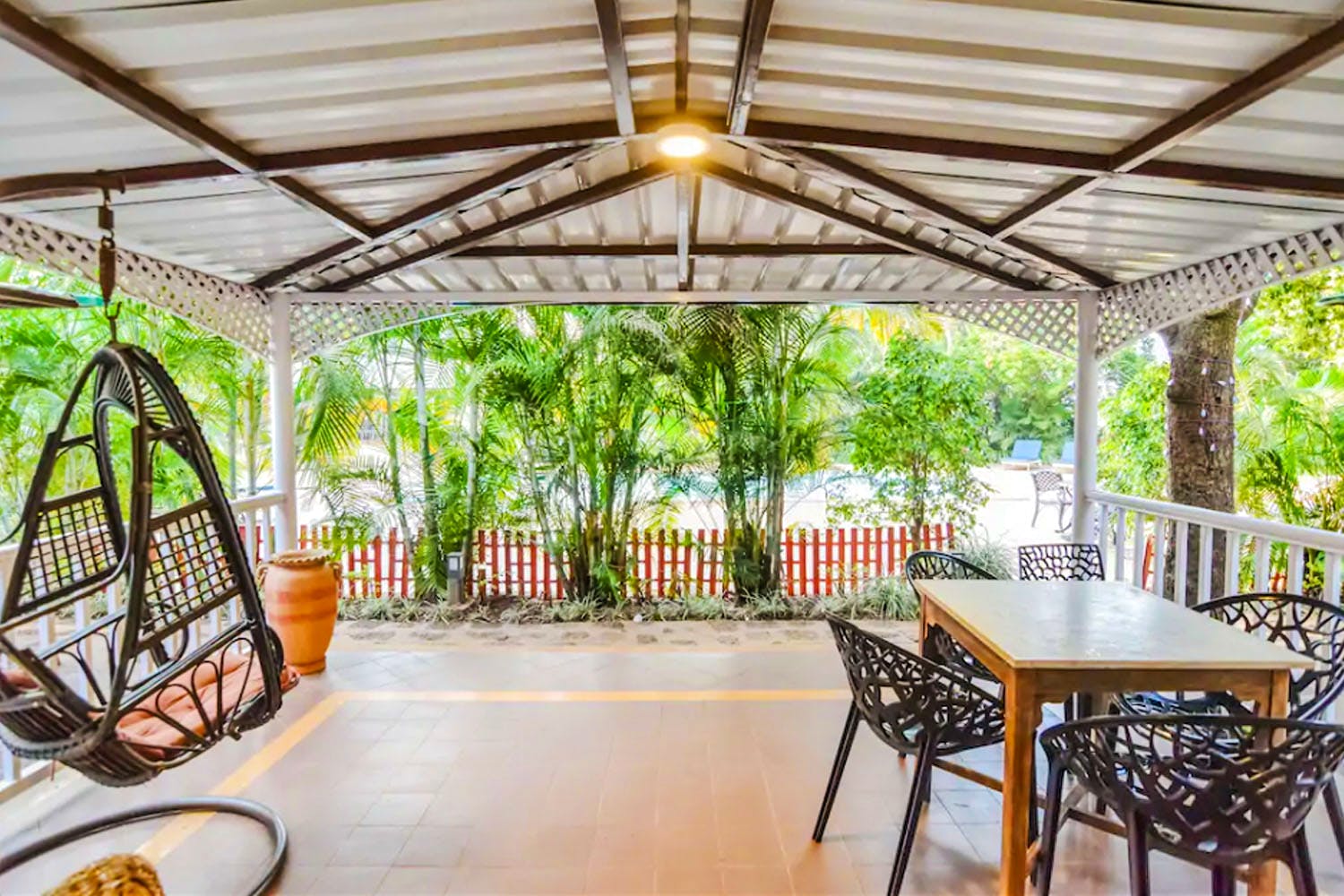 A Step Back In Time: This Century-Old Heritage Hotel Near Mumbai Is Giving Us The Feels
Shortcut
A heritage property built in 1912, this Panchgani house is full of homely feels. Greenery, rustic rooms, a porch, a pool, and a lot of relaxation - that's what it's about.

What Makes It Awesome
Shahram, the host at this heritage hotel is the son of the owner of this property who started this back in 1912. Keeping the heritage feels intact, Shahram – a hotelier himself, is now hosting people here in Panchgani to give them an experience they will not forget.
The hotel has individual rooms which is a part of the heritage property. Each room has two double beds, perfect to fit in a family. Much like the older designs, the room has a porch with a bamboo swing to swing by in while sipping your cup of chai. The room, equipped with all amenities like wi-fi and AC, is just 20 metres away from the pool which is super convenient if you want to take a plunge. And there is a gym nearby too.
The room is priced INR 5,000 for two per night on weekdays and goes up to INR 7,000 for two per night on the weekends with breakfast. The weekend pricing also includes all meals for the guests. (Prices are subject to change depending on the weather, dates and availability.)
Comments