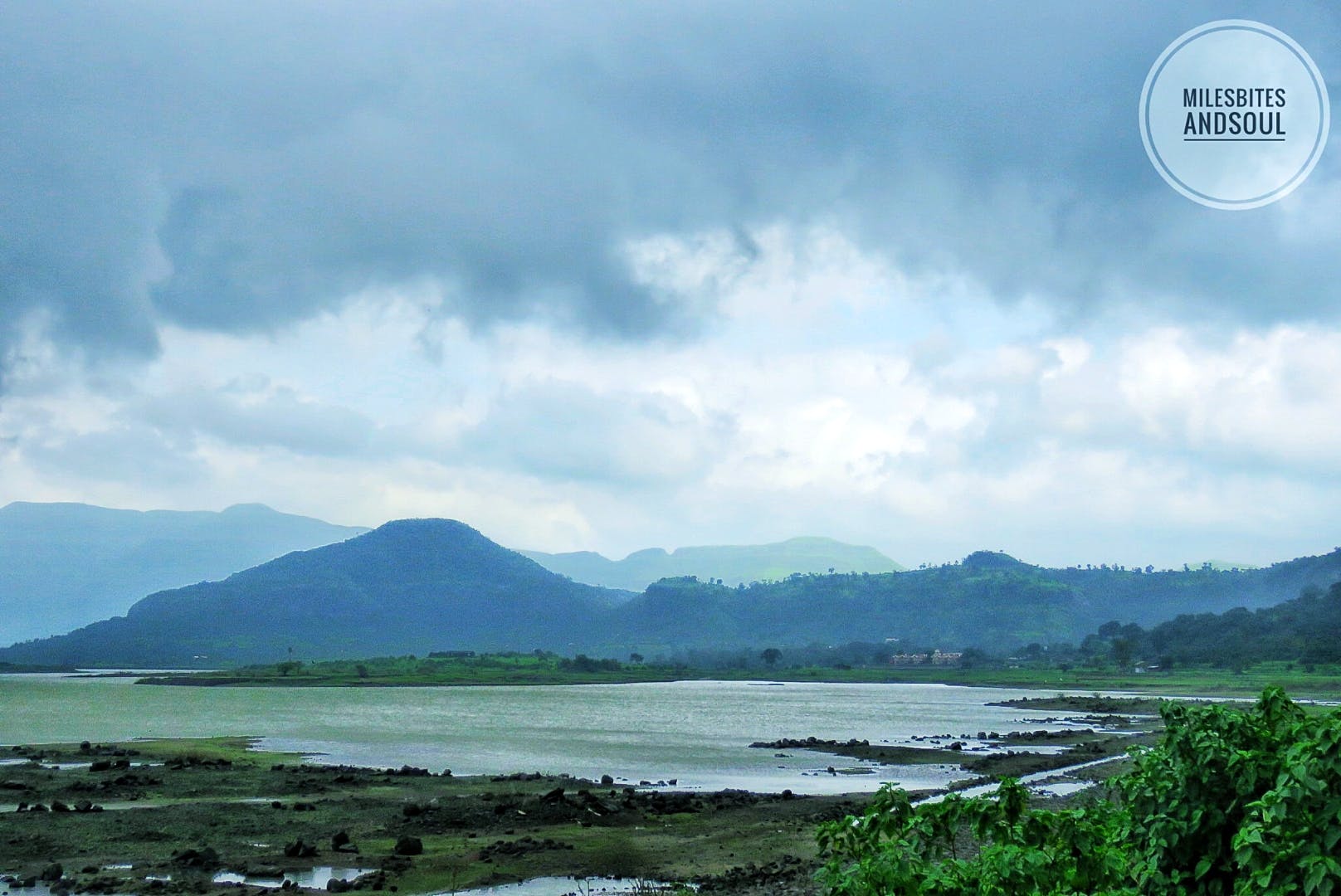 Ditch Malshej Ghat & Head To This Hidden Gem That's Just 4 Hours From Mumbai
What Did I Like?
About 30 km away from Malshej Ghat is a quiet place where you can be closer to nature. Pimpalgaon Joga Dam is a paradise in monsoons. The distance from Mumbai to Malshej Ghat is about 130 km. Roads are pretty decent for the most part. A large stretch of the drive is on the NH 61. Close from Mumbai, Pune, and Nashik, the Dam is a perfect location to escape the crowds that throng to Malshej Ghat every monsoon. For a quiet, undisturbed spot head towards a narrow mucky road at the beginning of the lake. It leads to a path from where you can walk down to the lake. Park your vehicle there and head to this beautiful, clean catchment surrounded by lush greenery. On the way back, indulge in some chai, corn, bhajiyas, and vada pavs from the stalls which are a little drive back towards Malshej Ghat. For a full meal and clean bathrooms, you could drive about a kilometre ahead to Saj By The Lake Resort. They have nice accommodations as well if you wish to spend the weekend.
Best To Go With?
Family, Big Group, Bae, Kids, and Pets.