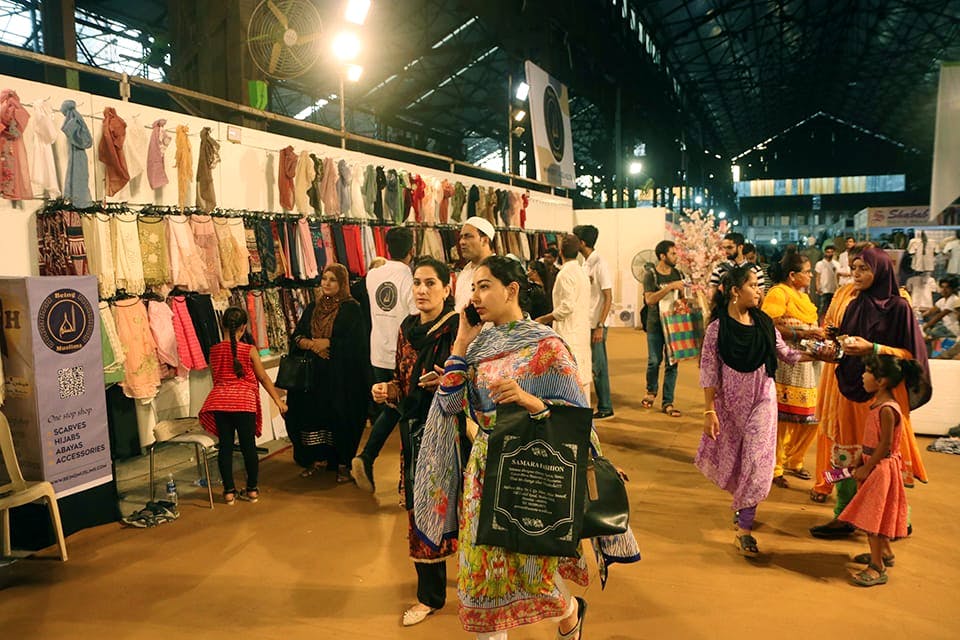 Head To Hill Road, 5 Shops To Check Out To Shop To Your Heart's Content Without Spending Much
You can truly discover gems on the fly while street shopping in the city. Staying true to its game is Hill Road in Bandra, that has some of the best roadside places to shop at. These places are in line with the latest fashion trends as well, so you may just discover a funky dress for less than half the showroom cost!
Pallavi Collections
Denims, denims galore! This place opposite Reliance Trends in Hill Road, Bandra sells rip-offs of expensive brands, including Levi's, Pepe and more. Prices start at around INR 550, and the shop also alters the jeans to your perfect fit, instantly. If that isn't enough, you get a huge selection of choices here – from plain denims to high waist and even torn, there's one for all!
Read more here.
Fab 'n Stitch
The Hill Road shop offers semi-stitched ethnic pieces of cloth for you to get custom-tailored. You can buy a great collection of ethnic fabric and customise the stitches to your choice, and Fab 'n Stitch even has a great collection for brides-to-be. They also provide customised tailoring options, so if you already have your piece of cloth and want to get it tailored with specific cuts, you can simply come here and suggest them the same. Fabric pieces are priced at around INR 2,000, while stitching solutions start at INR 1,200 for basic kurtas and INR 5,000 for designer outfits.
Read more here
La Judi
This is heaven for lovers of footwear, and La-Judi's collection essentially has every possible form of footwear you can think of. From formal office wear to casual Oxfords or sneakers, you get everything and to top it all, the quality ensures that they last you long enough to get your money's worth. Prices here start from INR 400, and go upward depending on your choices.
Read more here.
Touch Me
This workout clothing store for ladies in Bandra West has all that you would ever need to start hitting the gym. From sport bras to tops and track pants, everything is priced really well, stating at INR 250. You also get a wide range of choices, and practically everything you would need for comfort wear at home is also here.
Read more here
Forever
Forever is a hidden gem on Hill Road that has a great collection of affordable dresses from brands like Zara and H&M, plus non-branded export quality clothes. Prices start at a great INR 600 and they accept debit cards too! Read more here.
#LBBTip
Bargaining is a quality you must excel in while shopping here.

Comments