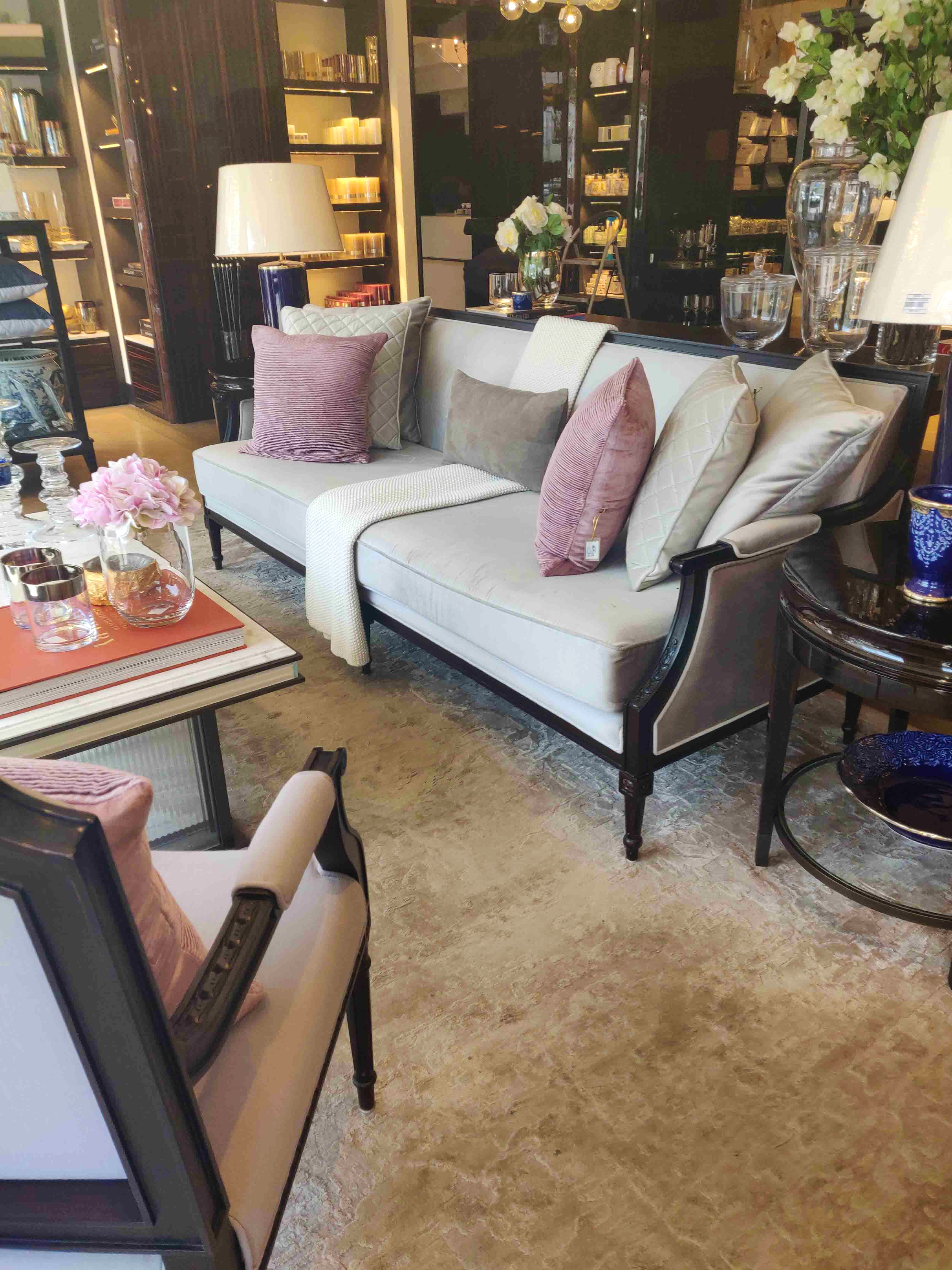 Where To Get Home Decor, Lifestyle Accessories And Furniture In Lower Parel
We've done the legwork for you. If you're looking to refurbish your home with a whole new avatar, here are the places along Tulsi Pipe road in Lower Parel where you can get that right-out-of-a-TLC-show look! From one-of-a-kind decor pieces to luxe mattresses and bedding for that oh-so-comfy sleep, here's our list of recommendations.
Fennel
Situated within Raghuvanshi Mills, Fennel is a luxury home decor boutique and store. The high-end store focuses on imported European home decor and we found elegant furniture from Latvia and Turkey here. For all you animal lovers, the store stocks ONLY faux and vegan leather furniture, which is another thing we appreciate.
We found several interesting artefacts and design solutions for the home here. They had handcrafted metal wall sculptures that would be perfect for an entryway, a real statement for your personal style. Another gorgeous and different piece was a-glass-and-faux-leather chandelier that you can hang from your ceiling, sure to be a scene stealer. Besides that, the store also has a collection of home fragrances and candles to bring a moment of calm into your life.
The Design Artifacts Haven
Brainchild of Ms. Zenobia Unwalla and Mr. Cherag Bardolivala, the Design Artifacts Haven is just as the name suggests, a haven for lovers of all things design and decor. Curated from around the world, the products in store speak to a real love for creating beautiful and elegant home interiors.
We visited the store and found a gorgeous selection of artifacts to adorn your home from crafted metal screens to bronze figures, glass vases, sculptures, bookends, photo frames, and crafted wooden pieces. Prices start at INR 650 for scented candles and we found it's possible to pick up some really great items to decorate your home within a budget of INR 2,500.
Giani's Atwork
Giani's Atwork in Raghuvanshi Mills is a one-stop-shop for everything from furniture to home interiors and offers a host of home and office solutions too. While a large part of what the store offers is more for the commercial sector - think office furniture, seating, flooring, wallpapers and laminates - the store also has an eye on decor.
We visited this showroom and explored it to find some beautiful sculptures from brand The Artist by Anu Kedia. From abstract sculptures to sculptures of Ganesha and Shiva as well as elegant figurines, there are a wide variety of sculptural pieces to adorn your home. The prices of these start at approximately INR 5,000 and upwards depending on the sculpture.
Oma Living
Oma is a two-storey home and lifestyle store in Lower Parel that spans a ground-floor and first-floor level. On the lower level we found a wonderful collection of furniture, tableware, crockery, candle stands, vases, and decorative ornamental pieces. We loved the porcelain decorative boxes starting at approximately INR 1,800 here. The next level, the store has a collection of luxury linens and bedding, bath sets, wall art and more for the home. If you're looking for those uber-luxurious sheets with astronomical thread counts, here's where you'll find them.
Best of all, the staff were extremely helpful without being clingy. They let us browse at our own pace, answered all questions (and we asked quite a few!) and were courteous and polite. A win on all fronts!
Hush Flagship Store
Hush is located behind Oma Living on Tulsi Pipe road. The entrance can be a bit tricky to find, so if you're heading here, you'll want to step into the same compound as Oma Living and then take a left from the Oma entrance. The store is separated into sections and each is a recreation of a bedroom space decked out with pillows, mattresses, comforters, duvets and sheets from the Hush line. Their duvets are incredibly sink-into-and-sigh-soft and most of the variants are machine friendly so you can forgo those annoying trips to the dry cleaner. The sales staff were knowledgeable and helpful which we appreciate!
Stanley
This luxury home decor and furniture brand originally based out of Bangalore has a showroom in Mumbai on Tulsi Pipe road. The beautifully designed store really spotlights all their products well, allowing you a chance to experience each product and imagine it in your own home. The brand has its own factory and combines Indian skill and craftsmanship with imported materials, especially natural, fine leather. The collection for the home is extensive, and you'll find sofas, motorised chairs, recliners, coffee and end tables, cabinets, dining sets, bedding, rugs, entertainment units and more.
Comments