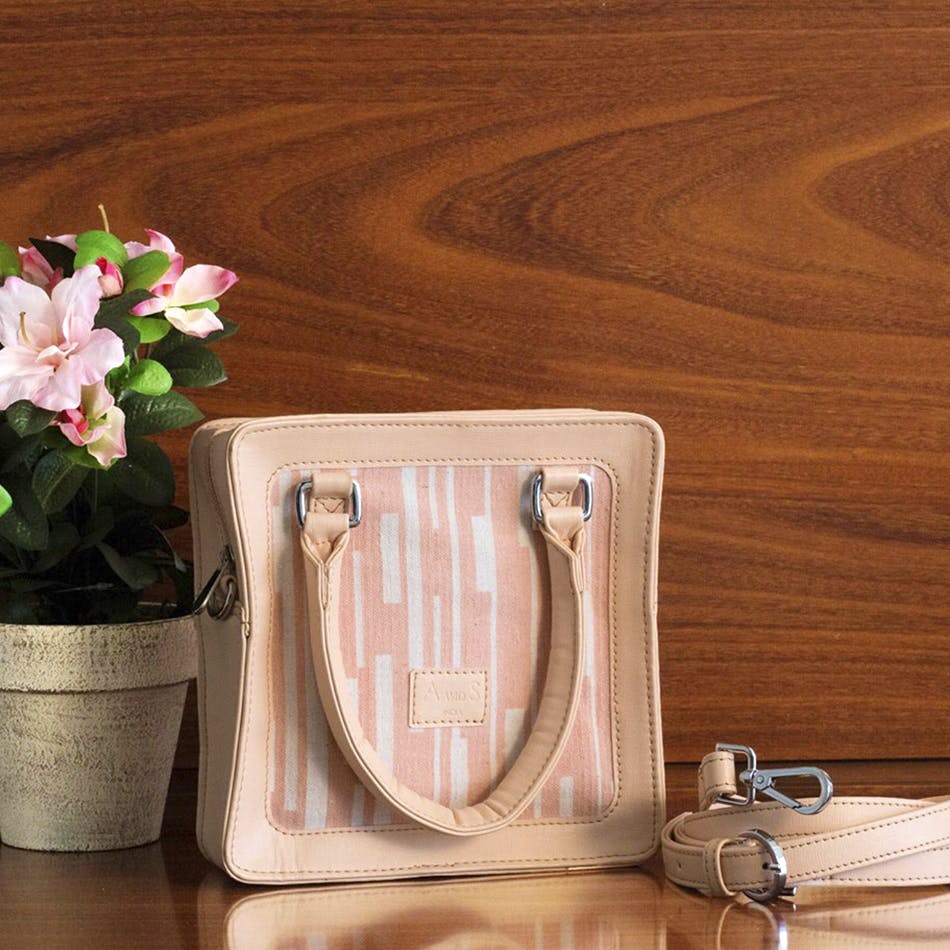 Decor To Accessories: Stores To Bookmark
At Infiniti Mall in Malad, you name it and you have it. From high-end brands to affordable fashion and from daily essentials to popular restaurants – this mall is huge. If you're looking to revamp your home or hunting for quirky daily essentials, this shopping guide is for you.
Ideal Hastakala
Let's start with our favourite one! You will spot this quirky store at several locations. Wooden décor, bright and colourful toys and pretty wind chimes – Ideal Hastakala is a go-to spot for those who are looking to add tiny hints of décor and infuse childhood memories in your home. The price of their collection of products starts at INR 50 and goes up to approximately INR 2,000.
Home Centre
Solve all your home décor woes at one of the leading home retailing brands in India. Established in 1995, this brand has tons of loyal consumers (including us) when it comes to quality home décor and furniture. Whether you're looking for modular furniture, bed linens, cutlery, kitchenware, laundry bins or garden accessories – they have a solution for all your home décor queries.
Pure Living
Enter their store and you'll be transformed into a dreamy world where everything is chic, colour coordinated and reflects of the epitome of luxury. Floral embellished cushion covers, contemporary styled planter, Moroccan themed cutlery – their luxury collection is worth exploring.
Planet Superheroes
If you're a die-hard fan of superheroes and never get tired of collecting superhero merchandise – get ready to splurge in this place. Collectibles, superhero figurines, stationery, Marvel-themed home décor like clocks, coasters, calendars, wall art etc – this place is heaven for hardcore fans. Apart from Marvel, they have something for Harry Potter and Friends fans too. The start price for their collection is from INR 399.
One Stop Shop
Their name reflects their objective – to be a one-stop-shop for every home essential and need. From something as small as a plastic bottle to utility-based home ladders – address your need and their well-trained staff will ensure you've got the product that solves your need. Even if you simply stroll around the store for a few minutes, you're sure to pick up something (even if you don't need it.)
The Bombay Store
Want an Instagram-worthy home? Well, our all-time favourite home décor brand will make sure you have one. Bright colours, quirky prints and artsy looks – every product has an Indian and traditional touch to it. Although their products are slightly expensive, but with that quality and look, it's completely worth it.
Miniso
Well, this Japanese brand clearly needs no introduction. If you like infusing quirkiness in your daily essentials – Miniso is here for you. Cute organisers, pastel-coloured bottles, head massagers, toiletries, amazing perfumes, cosmetics, handbags and wallets – you can go crazy in this store filling your shopping bag. And it's all reasonably priced. Well, their collection changes every Friday, so if you like something better pick it up with no regrets.
Le Creuset
A premium French cookware brand, they should be on top of your list if you're looking for a dreamy kitchen – probably the ones you see on your Instagram feed. So, we're saying ditch your ordinary and boring kitchenware and get a colourful revamp. Bright colours, minimalism and elegance is what makes their products stand out. While they are popularly known for their world-famous iron pots, they have expanded to multiple products like baking goods, pans, gift sets, kettles and a lot more.
Accessorize
All things glittery, shiny and sparkly - it's a dreamy world in Accessorize. There's literally nothing in this quirky store which you would not want to own - from their neon and pastel-shaded backpacks to unicorn-themed diaries. The only thing that restricts us from raiding this store is the high-end price tag. A simple pink hair bow costs INR 600. That's why we'd recommend you hit up this store during the sales when almost every product is on up to 50% sale.

Urban Yoga
While you'll find the high-end sports brand like Nike, Puma or Addidas in the mall, this one is worth a try. And especially head to this place if you're a yoga enthusiast. This brand specialises in yoga outfits which are comfortable and stylish at the same time. Every piece of clothing in Urban Yoga is crafted after taking into consideration multiple yoga postures and poses. The best part? They've recently incorporated the latest antimicrobial technology which keeps you feeling fresh throughout the day.

Aldo Accessories
A part of the Canadian brand - Aldo - Aldo Accessories is a go-to for those who prefer simple outfits and chic and fancy accessories. This chain is entirely dedicated to minimalistic and elegant earrings, necklaces, belts, sunglasses, shoes, hats, scarves, purses and handbags.
Hamleys
Bright red doors, a toy train moving on the floor and a happy and welcoming staff! Sounds familiar? Yup, it's our all-time favourite toy store. One thing's for sure in this store, age is certainly just a number. Their cute soft toys, dollhouses and racing cars are certainly going to let your inner kid out. Apart from these they are tons and tons of board games, unconventional toys and puzzles.
Games The Shop
More into virtual reality and video games? Well, this cool store has all the possible gaming consoles like PS4, PS3, Nintendo Wii, NDS, Xbox, 360 etc. Well, if you're too lazy to head out to the store, you can order from their online store as well. However, it's better if you head there as their staff will not only help you choose the correct game but will also help get knowledgeable about the latest gaming trends.
Add Ons
A boutique exclusive for accessories, there is a dedicated store for both men and women. From bags to shoes and from hair accessories to scarves - solve all your outfit woes at this store. Men, you'll find chic ties, cufflinks, socks and wallets in their Add Ons men store.
Comments