Chumbak & MiniSo: Stores You Must Visit At InOrbit Malad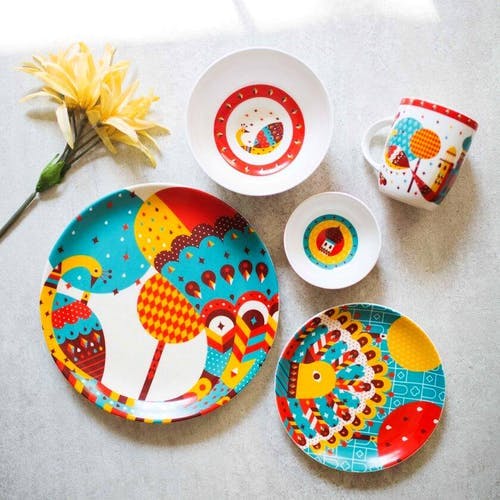 Trust these outlets at InOrbit Malad to make your house feel like home. #HomeGoals
Chumbak
Ah, Chumbak. We're amazed by the sheer pace of innovation that this brand exhibits. We found colourful, printed laptop sleeves, lovely printed kulhads, handy serving trays, and even chic newspaper stands. We also adore the mugs, coasters and printed pillows, and the fact that they have such a distinct aesthetic of their own.
FabIndia
FabIndia's got it all, but their range of home decor has us wanting to clean up our acts (and our homes) REAL good. We can see ourselves saving up for the lovely range of stoneware kettles and kulhads, beautiful carved hooks, and the huge range of incense and incense holders. We adore the dinnerware range, too, and we'll be buying a set (or 4) for special occasions.
The Bombay Store
A dependable spot for classy gifts, home accents and more, the Bombay Store's got a huge collection of curios that you can place to liven up drab corners and empty coffee tables. We love the countless varieties of brass figurines, marble home accents and the wooden table accents.
MiniSo
Surprised to find this one in a home decor list? Well, head here and survey the lovely range of bath mats, doormats, and uber minimalist cutlery and crockery. And while you're here, also take a look at the baskets (brownie points for organization!), plastic trays and food containers.
D'Decor
On to the fancy stuff - D'Decor will sort you out when it comes to premium upholstery and furnishings. Give the store executives all the details on your home, your aesthetic sense, and your preferred budget, and they can help you out with what's perfect for you. This brand, too, constantly updates their collection and stays on top of what's in, at the moment. Make sure you keep checking in!