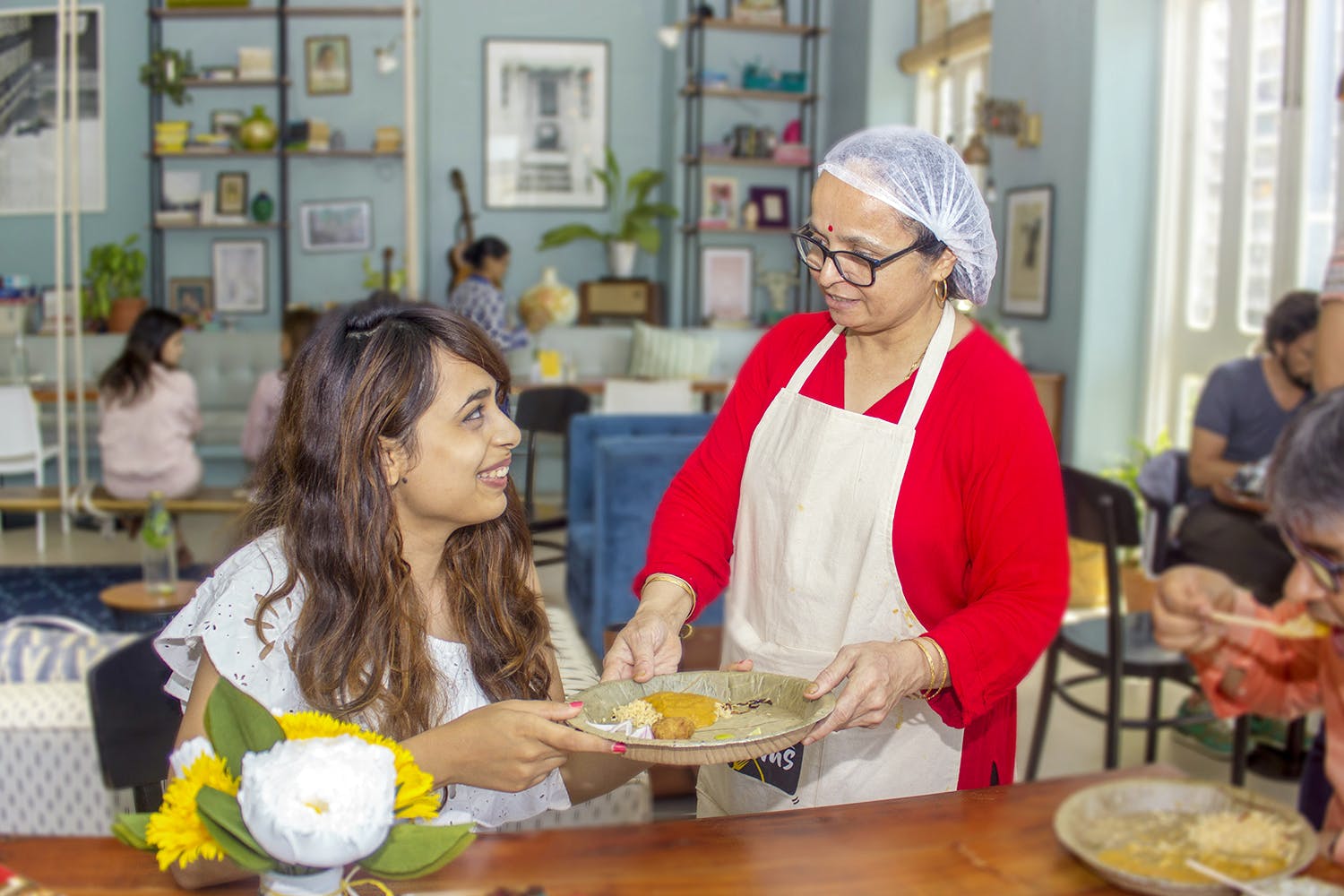 Craving Home-Cooked Food? This Initiative Will Bring It Right To Your Workplace
Shortcut
While the working folks of Mumbai are used to eating yummy home cooked food at the workplace thanks to dabbawallas, they will still not be able to associate a face with that food. And others are still compromising on the nature of food they eat. To bridge this gap enters Cooked By Moms, an initiative that gives opportunities to ladies and yummy food to various workplaces.

What Makes It Awesome
Started by Namrata Tanna, Cooked by Moms is a social enterprise that makes available healthy, home-cooked food at workplaces and empowers women (who cook this food) alongside. If you're wondering who these women are, they are home makers, the ones who have unconditional love that often seeps into the food they cook. Cooked by Moms is that link that connects this great food to the perennially hungry and home-cooked food craving folks at offices.
But Cooked By Moms is not to be confused with a tiffin service. They hold pop-ups in co-working spaces, corporates and also tie up with restaurants (they have served their yummy food at Ministry of New, Vogue India and Bombay Vintage restaurant) where those craving home foods can find their grub. They currently work with NGOs through which they connect ladies from less-privileged backgrounds who bring along years of culinary experience. Cooked By Moms curates a coherent menu, gives these moms a platform to cook and serve, and in turn offers an exposure for them to experience professional spaces and more.
Pro-Tip
You must keep a track of their events and pop-ups that keep happening across the city. It's the kind of food you'd not want to miss out on.

Comments