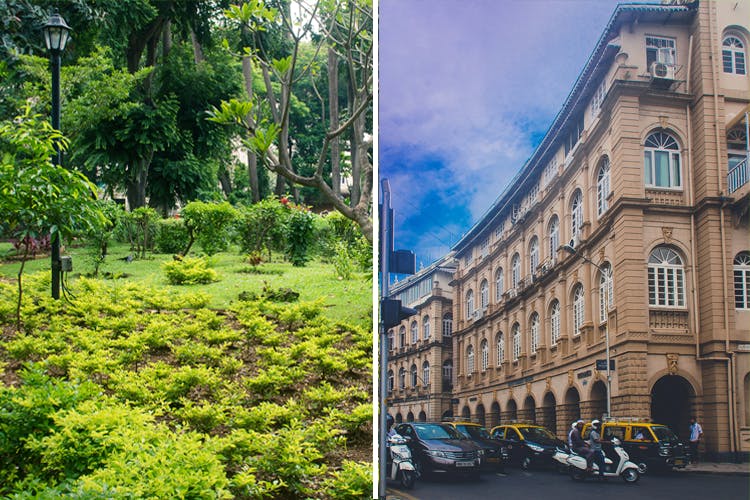 Shop, Eat, Read Or Take A Stroll: Our Guide To Getting Around Horniman Circle Gardens
Shortcut
If you are done laughing over the unintentional pun that the Britishers left behind, let's move on to talk about Horniman Circle Gardens. A landmark people often use to navigate, it's more than what meets the eye.
What Is It?
Horniman Circle Gardens span across two and a half acres of green in the art district of Kala Ghoda, Fort. It started building in the year 1821, the construction went on for 12 years. Today, it hosts the famous Kala Ghoda Festival and Ruhaniyat – a sufi music festival.
The park is what comes to mind when all you want is solace from the madness of the city, especially if you work around. And when you are in the mood for little pick-me-up after a day at work, the gardens open up to whole new world of shopping and eating. Some of the restaurants that line the periphery are Starbucks, Oye Kake, Bademiya, Jimmy Boy, 5 Spice and more. The Asiatic Library is a stone's throw away from the gardens. You can go and sit on the step or chill inside.
So, We're Saying...
The gardens have witnessed the city change over the years and has itself undergone landscape changes. It still has retained the old world charm and couples it with modern elements.