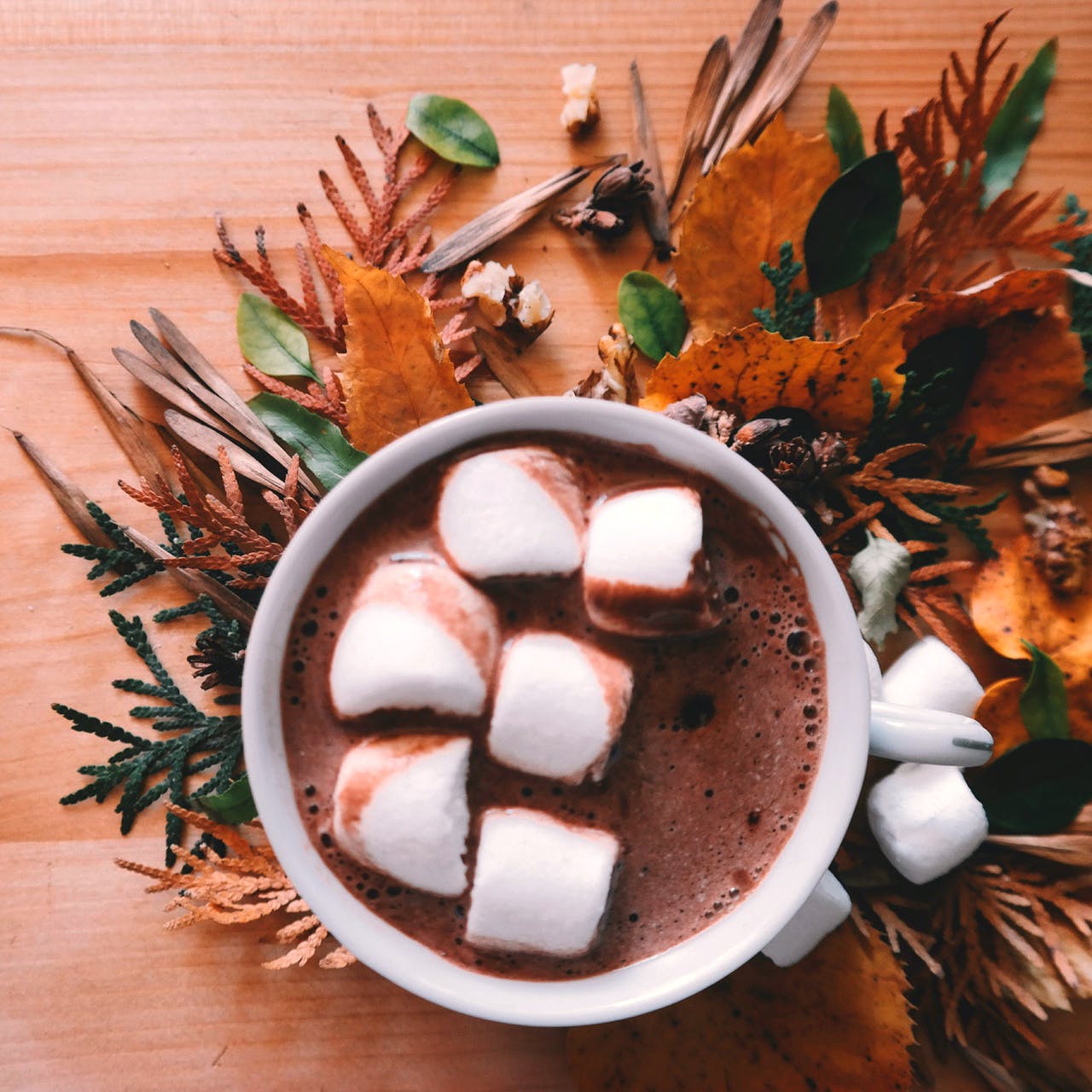 Stay Warm This Monsoon With Hot Chocolate At These Cosy Spots Around Town
Nothing comforts the soul like a mug of hot chocolate. The monsoons have us feeling dull and dreary, and we plan on staying cosy, warm and comfortable. These hot chocolate spots are here to help.
Grandmama's Café
A pleasant, spacious ambiance, soothing colors, cozy interiors and a mug of hot chocolate make this one of our favourite spots in the city to enjoy a meeting, work or some me-time as we watch the rain outside. They have some interesting flavours to try too, and if you ask us, we'd totally opt for their salted caramel hot chocolate.

Coffee by Di Bella
We've always loved their coffees, and their hot chocolate is our go-to drink at this coffee chain in the monsoons. They too have super interesting flavours, the peanut butter hot chocolate being our favourite!

The Pantry
This gorgeous café in Kala Ghoda is one of our all time favourites, and sitting with a mug of hot chocolate while watching the rain pour outside is one of our favourite things to do. They even have healthier alternatives to regular milk, so if you're lactose intolerant but a lover of hot chocolate, you know where to head to.

La Folie Du Chocolate
Here is another option for those watching their diets. They use 70% single origin Venezuelan chocolate, which means you can indulge without feeling too guilty. It is also an Instagram friendly café, which means you can come back with a lot of cute pictures from your hot chocolate date.

Chocolateria San Churro
No list of hot chocolate is ever complete without the mention of this chocolateria heaven for chocolate lovers. Walk in to enjoy a hot chocolate date, and if you're up for some real indulgence, add some churros to go along with it.

Birdsong-The Organic Café
Their hot chocolate has won hearts in every season, and there is no way we're not including this one in the list. Head over to this quaint café to enjoy a comforting cuppa, and you can also ask for substitutes for regular milk.

Suzette Creperie And Cafe
Their home made hot chocolate is comfort in a cup. Warm, dark, thick and highly comforting, each sip literally soothes your soul. They use home made cocoa, and offer only two flavours- the classic hot chocolate and the one topped with caramel and foamy hot milk.

Fable Café
If you're in the mood to enjoy a cosy date, head over to this restaurant in Juhu and order yourself a steaming mug of hot chocolate for starters. They have 3 variants of hot chocolate- classic, mint and hazelnut.

Comments