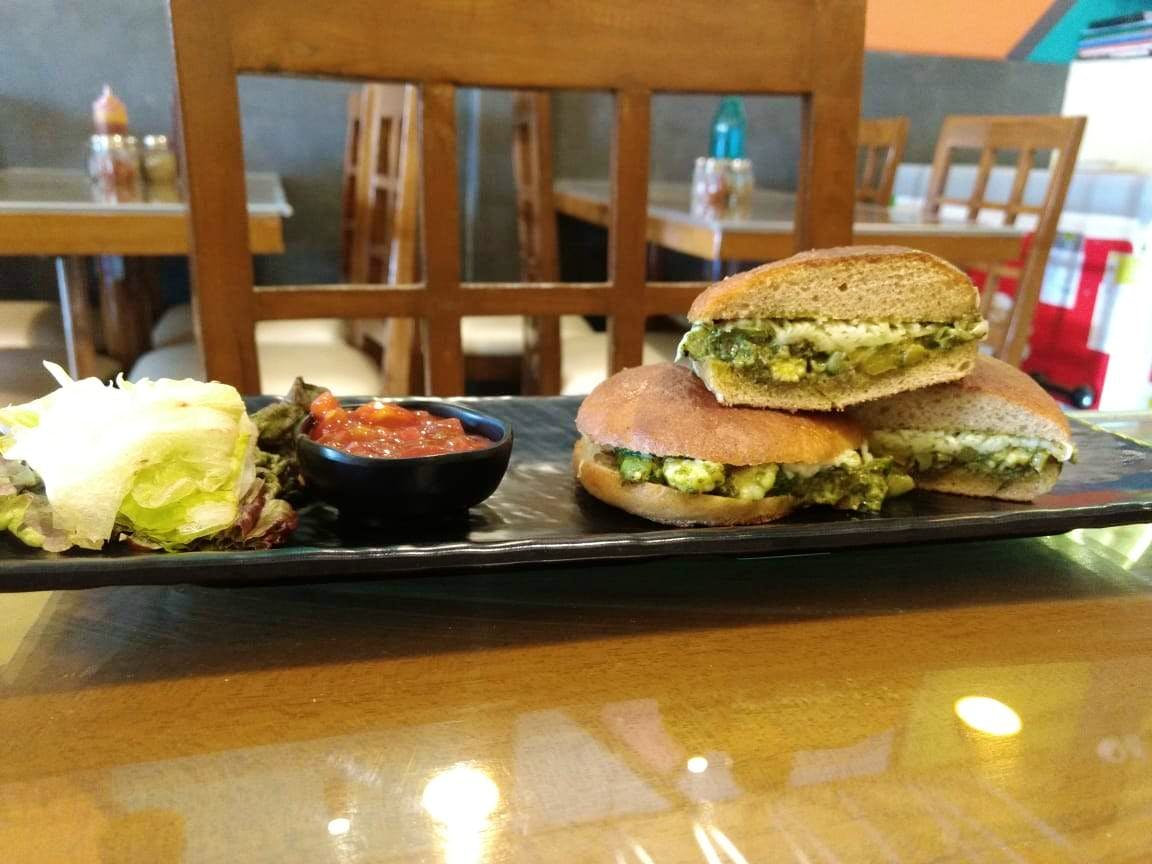 How About Devouring Yummy Sandwiches Without Worrying About The Calories?
What Makes It Awesome?
This little cosy place is apt for people who are really concerned about calories but don't want to compromise on taste. Their menu is perfectly categorized according to the calories. They have low and high-calorie dishes and they even bake there own bread which literally makes them Herowhiches ❤️ Tried all the pasta here and the best one which I highly recommend is Pasta Arabiata. The best of all and which will make you visit this cafe repetitively is the "Pesto grilled veggies panini". Panini is perfectly grilled with exotic vegetables. Panini is a bread which is prepared in-house. Mojito is too perfect to quench your thirst. For all the chai lovers their masala chai is highly recommended. Blackened veg cruiser is another sandwich that you don't want to miss. No meal is complete without a dessert. They have choconut panini, chocolate brownie and chocolate pastry. Chocolate brownie will complete your meal though.
Also On Herowiches Baked Meal Cafe
Comments