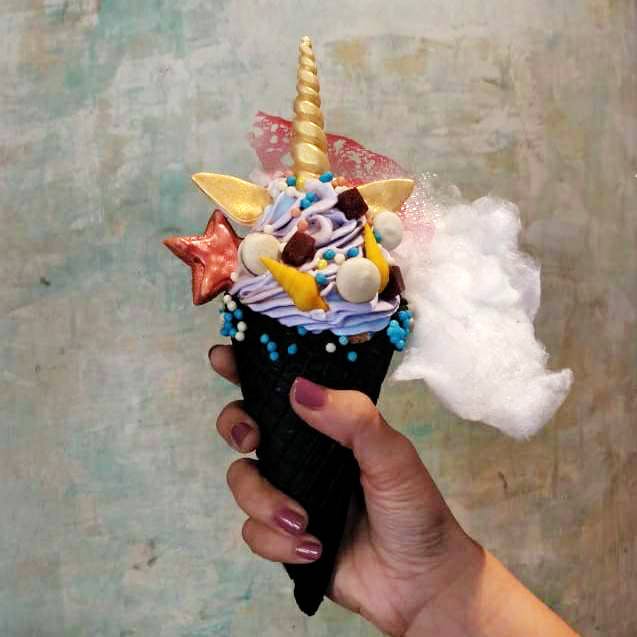 Huber And Holly Presents India's Most Magical Ice-Cream- Unicone
What Makes It Awesome?
Huber and Holly is introducing a new creation this season called the Unicone - India's most magical ice-cream. Inspired by Unicorn, The ice-cream is the perfect summer treat made of rainbows, sunny skies, fluffy clouds and everything nice. It is made up with a host of amazing flavours and delicious ingredients that are made in-house like Chocolate coated black cone with pearls, blue velvet cheesecake ice-cream, mix berry ice-cream and strawberry ice-cream with brownie bits, hubers crunch, assorted jujubes, sea-salt shortbread, exotic berry compote. Garnishing includes assorted pearls, baby macroon white filled with hazeltella, strawberry jujubes, gold horn (chocolate), golden ears (sugar), sea shells (chocolate), shortbread star, disco-dust, candy floss, sugar shards.