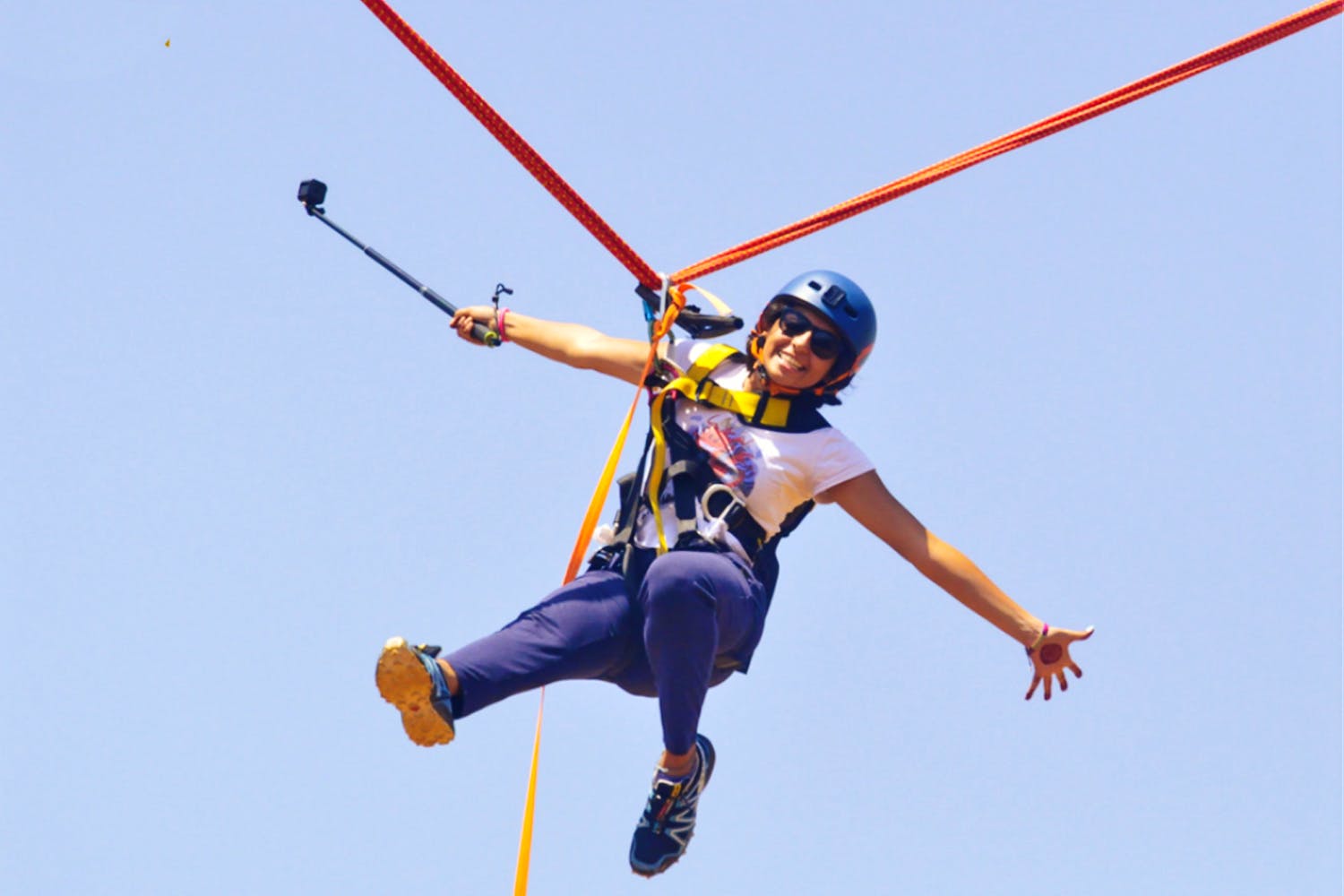 You Will Be Launched In The Air At 100KPH On India's Only Human Slingshot
What Is It?
India's first and only human slingshot amongst other adventure activities at Adventure Battalion with its base camp in Pawna Lake near Pune is where you should be for your next adventurous getaway.
Adventure Batallion spells out adventure in big, bold letters. This military styled camp is run by Rambo, a fauji brat; Rinul, who brings the business sense to the table; and Col Pramod Ghadve and Col Shailendra Singh who have both served the Indian army for more than two decades and are instrumental in ensuring safety on-ground.
How Do I Get There?
Pawna lake is situated in the middle of Mumbai and Pune and is easily accessible by car. About 100 km from Mumbai and around 65 km from Pune, you can take your own car, choose to hire a cab or take a bus till Lonavala, from where you'll take about 40 minutes by road to reach the location.
What's Unique About It?
The highlight of this place is the Rambo sling, the only human slingshot in India, that launches you at a speed of 100 km/hour. And if you're ready to shell out some more cash, they'll be happy to shoot it for your social media gloating. Other activities in the camp include hiking, rappelling, paragliding, and a whole military arena that lets you taste the hardship of a typical commando-style training obstacle course including basic handling of weapons. The activities start from INR 1,800 and go upwards. If you're keen, check out their packages on their website to get a good deal.
As for the accommodation, they have two variants – barracks which are proper residential units, and tents. If you're booking any of these, all three meals and a night by the bonfire is a part of the total cost.
So, We're Saying...
It's time get out and chase an adventure to satiate the #AdrenalineJunkie in you. Are you game?
#LBBTip
At no point will you be launched in the air. But you will be catapulted at the speed of 100 kmph, go the distance (while you're still attached to the harness that is attached to the poles), and bounce back. We spoke to the organisers and there is nothing much to worry about. Safety is of paramount consideration, and is taken care of.
Comments