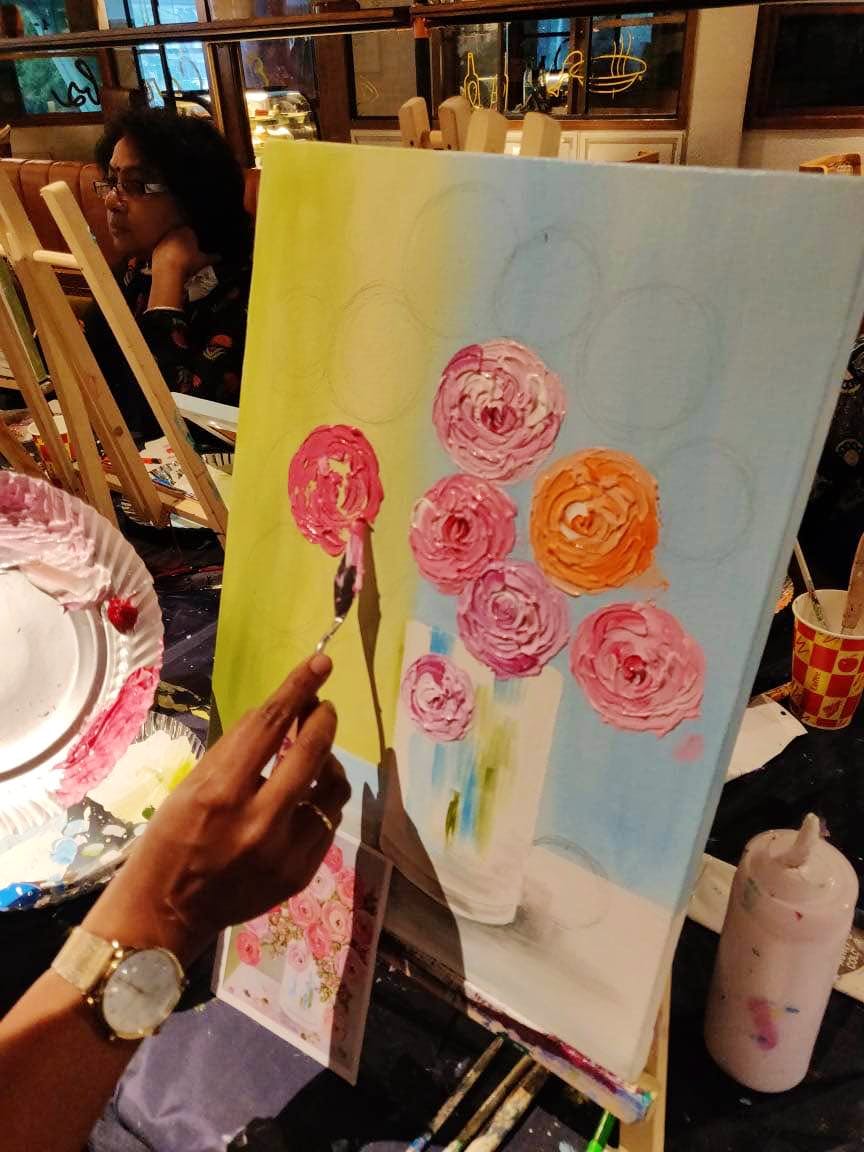 Book Your Tickets For This Knife Painting Party Happening On December 16
What Is It?
These paint parties are trending in Mumbai for quite sometime now. To attend these parties, one does not need to know drawing or painting at all. These painting groups help people paint from scratch with all the guidance, and it is a complete stress-buster activity that one needs on a weekend. The best part is all the painting material is provided by them. All you have to do is come-sip-paint-munch (yes, they provide food vouchers too.) So enjoy a fun (and colourful) weekend at this painting party and take a beautiful painting home. PS - No painting experience is needed to attend this event.
What's My Pro Tip?
Some venues don't have parking, so travelling by cab is an easier option! Also, the painting takes a little time to dry if it has textures like the palette knife painting. Hence, you might have to carry the painting home, if you want to leave instantly.
Anything Else?
The event is happening on Sunday, December 16, 2018, at Potato Hut in Mulund. Price: INR 1,800 for everything