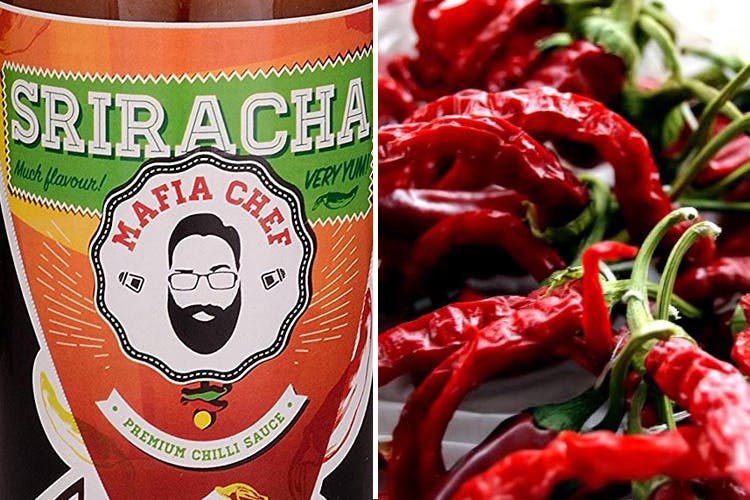 Love Spicy Food? Then You Have To Try India's First Real Sriracha!
Shortcut
Who doesn't love spicy food? It's delicious, it sets your motors running and gives you another high. I am one of those people who celebrate spice over desserts and if you are one of us too, then you have got to try India's first real Sriracha by Devansh Jhaveri.
Tell Me More
Devansh's brand called Mafia Chef makes hand crafted sauce with fresh ingredients. There are no artificial colours, flavours or MSG in the product. They source their chillies directly from the farmers and process them within 24 hours of harvest. The Sriracha has a five flavour profile which is all well balanced. Mafia Chef has also launched A Green Sriracha and Worlds First Black Sriracha. These sauces have no added colours and have different flavour profiles while having the soul of a real Sriracha. The brand has also lined up an array of Sriracha inspired gourmet food products.
So, We're Saying...
Get those taste buds tingling and order your bottle right now. Be it a house party with fun dips or a day you decide to test your cooking skills, Mafia Chef's Sriracha will only add to your expertise. The sauces are available for purchase on Amazon. For more info, check out their website or Facebook page.
Comments