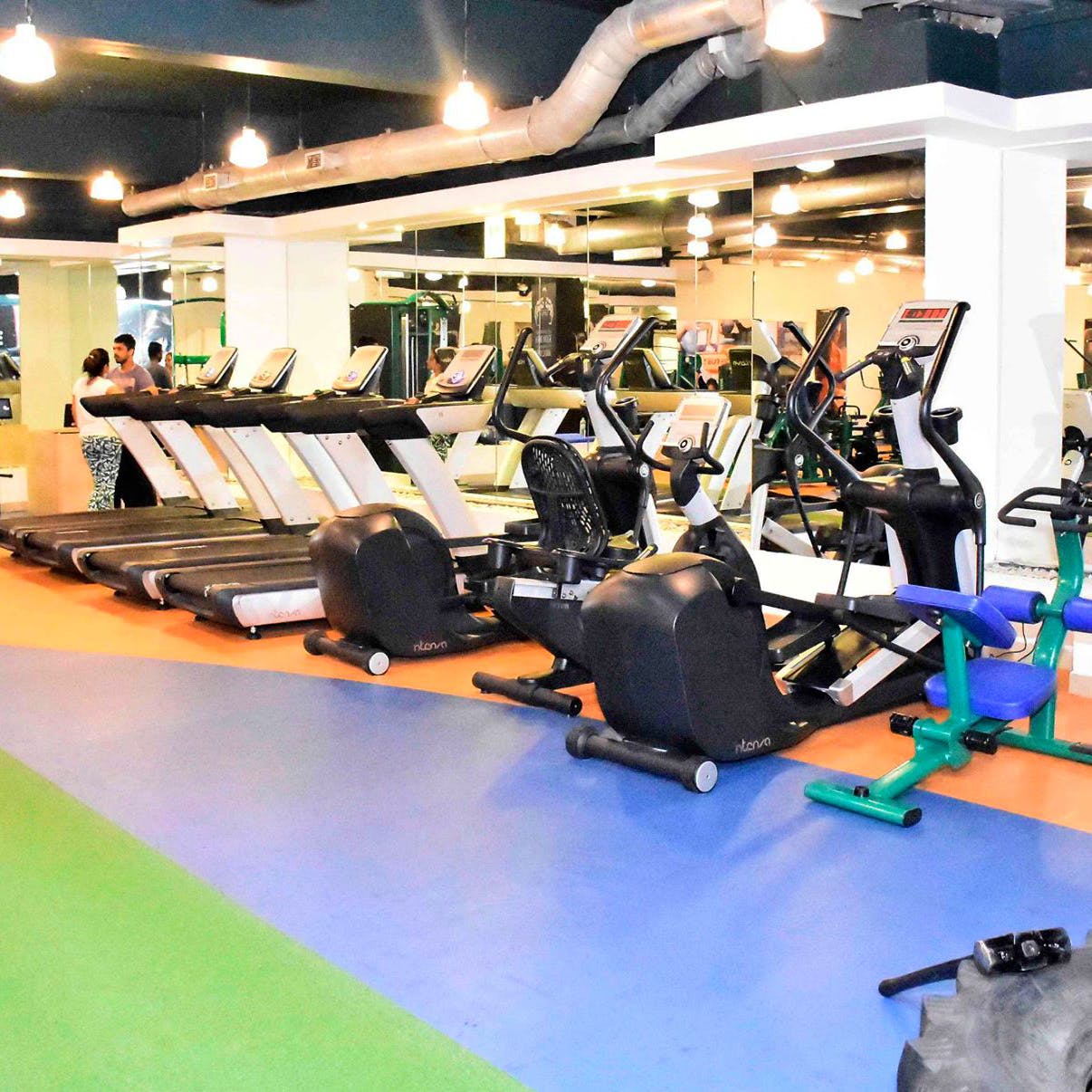 Bandra & Khar Folks, Looking To Stay Fit And Fab During The Monsoons? Check Out These Gyms
This year, we've planned to take charge of our fitness regimes and "no excuses" is the mantra that we're following, come rain or sunshine. Monsoons can get difficult, what with roads and outdoor areas being slushy and mucky. Thanks to these indoor gyms in Bandra, we can still follow our regular fitness regimes without making any changes to our routine! So it's bye-bye Carter Road Promenade, and hello indoor gyms!

V's Fitness
We stumbled upon this recently and love the sound of the pump! This studio specialises in X-training, a method of training that helps improve strength, endurance, aerobic capacity, balance and a lot more. They have group classes for Kickboxing, Log Training, Kettle Bells, FLEXI-BAR®, Sandbags and a lot more, and conduct full body high-intensity workouts. They even conduct classes for Zumba.

Gold's Gym
A popular choice, this one has been a hot favourite for many years. What we love is the quality of equipment, attention given to personal training and the crowd (this gym is super popular in the neighbourhood!) This is also frequented by celebrities every now and then.

I Think Fitness
Founded in 2011-12, this is a celebrity gym that is frequented by the likes of Kareen Kapoor, Amrita Arora, Bipasha Basu, Jacqueline, Diva Dhawan and Shahid Kapoor. What we love about this gym is the fact that everyone is treated equally, and provided with the same attention and quality of service. This gym also has a café on the ground floor where you can stop by for a quick powerup after smashing a workout.

RESET
This is another celebrity gym (mostly frequented by Shahid Kapoor, Tiger Shroff and Disha Patani) and is known for its expansive space that provides crossfit, yoga as well as cardio and weight training classes. Plus you have a fabulous view of the sea that you can enjoy during a workout! They even offer spa programs.

Ten The Health Spa
Don't be fooled by the name; this health spa is not just a spa but a full-fledged gym. They are situated on Pali Road, and stock the latest equipment that an advanced fitness professional or even a basic beginner might need in their workout regime. The gym is also super spacious, so it's no trouble finding space or equipment to workout even during rush hours.

TURBO Fitness
With great equipment and service, they are one of the popular gyms in the neighbourhood that do not require you to burn a hole in your pocket. They have a dedicated space for weight training and cardio, and even offer personal training.

ShivFit
Looking for a crossfit box in Bandra? Head over to ShivFit, a top-notch crossfit training gym in Bandra. No matter what your fitness goal is, they ensure you enjoy an effective workout. They're known for their excellent gym equipment, and their services for injury management.

Comments