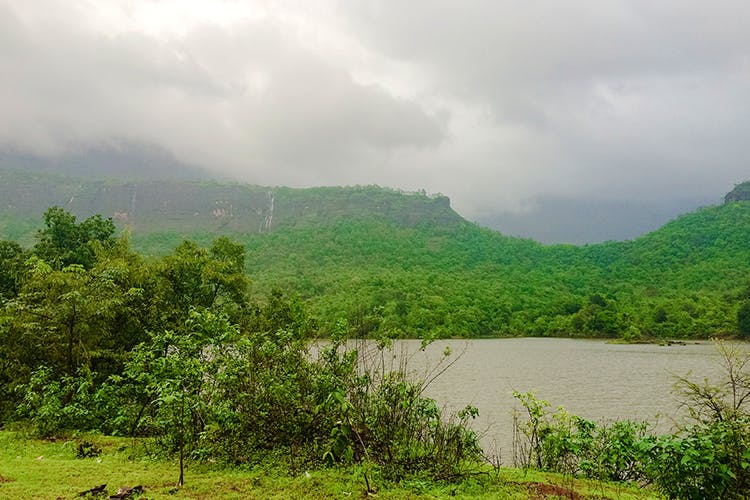 Jambrung Village In Karjat Is Green, Isolated, And Only Three Hours Away
What Is It?
Jambrung is a small village in the Raigad district, which I love for its beautiful drive from Mumbai, its rivers, hills and waterfalls.
Where Is It?
It's about three hours by road from Mumbai airport, and 45 minutes away from Karjat railway station. Driving down is the best option.
Why Should I Go?
Verdant hills, a lush countryside, a gushing river and clouds swirling above the winding roads – and all this, less than 100km from Mumbai. This is a beautiful spot to find a spot of nature.
This spot is ideal for backpackers, adventurers and those who are religiously inclined. The massive Bhimashankar range beckons invitingly over us. But beware, there are no fancy lodgings to be found here. You will just find some home-stays, so best to make a one-day trip of it.
What's Unique About It?
Monsoon in Jambrung is perhaps the most fascinating experience with hundreds of small waterfalls trickling over Bhimashankar ranges, as well as drop dead gorgeous scenery. With almost no vehicular traffic, it feels like we've reached land's end.
What Should I Carry?
Pick up local rice if you must, it's delicious.
Anything Else?
The best time to visit is between October and March. Go now to enjoy a slight chill in the air.
Comments