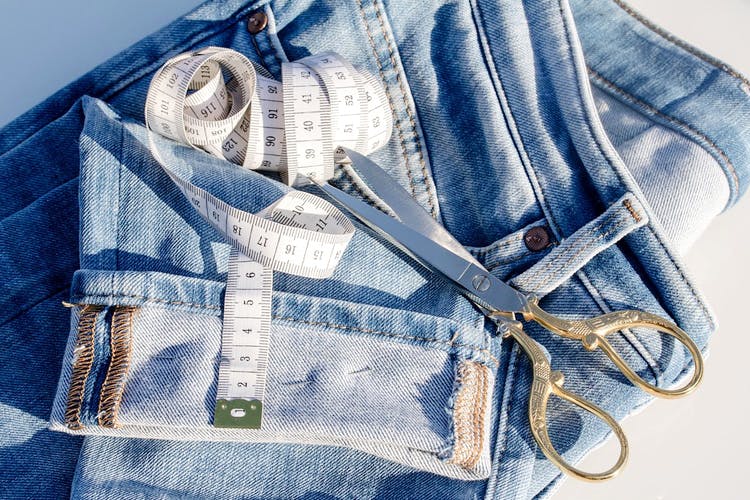 Get That Perfect Pair Of Jeans Stitched From These Tailors Starting At INR 700
Ten-Second Takeaway
Have you often struggled to find that perfect fit for your jeans requirements? Have you walked miles at malls, hopping from one store to the other in the hope of finding your denim soulmate? If all you dream of is getting into a pair of jeans that flatters your size, read this list and get one made. If brands can't do it, it's always better to take charge.
Alfa Jeans Tailors, Sion
A shop that exclusively deals in jeans-making, Alfa Jeans is one of the gems in Matunga East that you would consider bookmarking. An affordable resource, they will stitch a jeans for at INR 700, inclusive of the fabric cost and the stitching cost.
Great Jeans, Sion
Like Alfa Jeans, Great Jeans is also a standalone shop that lets you choose the fabric and stitches it to you perfect fit at an affordable price. All you need to do is choose the fabric and tell them the design you want to go for and they will stitch it for you all inclusive for INR 700.
Jeans Master, Tardeo
A tiny establishment in Tardeo, Jeans Master not only makes one for you from scratch, but will also resurrect that dead pair of jeans from 20 years ago. They take a week or so to develop your custom design, so be patient. They will happily jam with you on ideas so be ready to discuss seams and zips. the tailoring and fabric will together cost you INR 1,800.
Shilpi Textiles and Tailors, Powai
Powai people swear by the master ji's skills here and it's their go-to spot for customised menswear. Whether it's a pair of trousers or shirts, if you've got a piece in mind, they'll stitch it. They also do denims at INR 1,100 upwards.
Comments