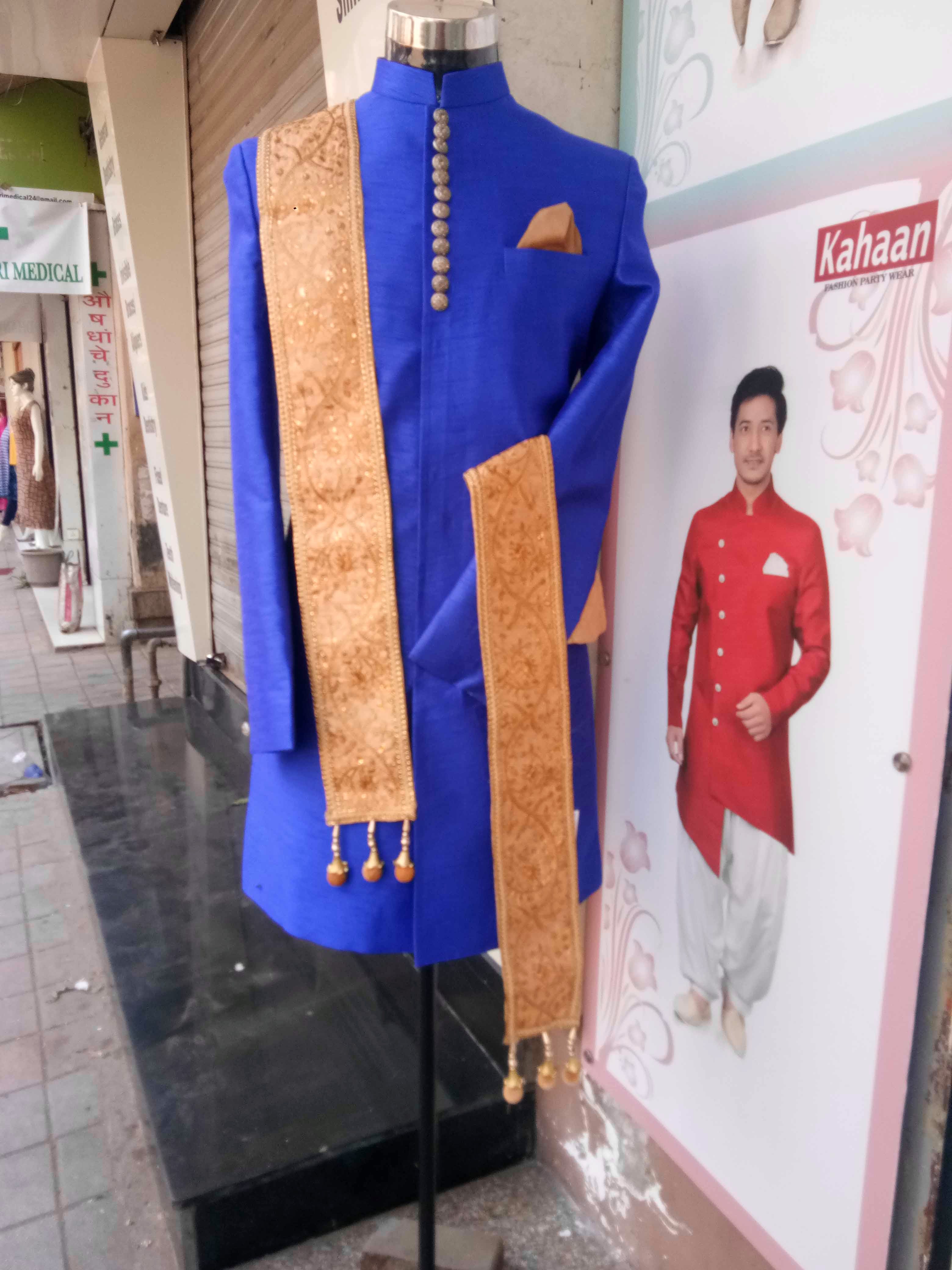 Kurtas, Jodhpuris And Sherwanis: Where To Get Ethnic Clothing For Men In Dadar
Dadar is the hidden hub for everything that you can imagine. And for everyone who thinks that there are barely any options when it comes to men's wear, heading to the several bylanes of this area might be a good idea. We strolled through Kelkar Road near Shiv Sena Bhavan in Dadar one afternoon and bumped into a few stores that sell the best of cotton kurtas, jodhpuri jackets, and sherwanis. And men reading this, you might want to keep this list handy.
Korri
This is the first one that we spotted and what called us inside the store was one of their Nehru jackets on display. The floral print in it was not only gorgeous, but it's also available at an affordable range of 2,000. Korri also has some of the best suits we've seen in a long time. Whacky and quirky prints, fine fabrics, and perfect fitting. What's not to like?
Avanti Collection
Now they have some conveniently designed Jodhpuri shirts. If you're someone who wants to have a tinge of traditional but don't want to let go off modern shirts, buy yourself a couple of these Jodhpuri shirts for a family get together or a wedding, They have them in maroon, yellow, pink and green (predominantly bright colors that accentuate your features) Starting from INR 1,499, they're apt for pulling off an indo-western look. If you're a cotton kurta person, then get them in plain colors and good fabric from INR 999 onward.
Origin Collection
This one has everything under one roof. Jeans, dhotis, kurtas in silk and cotton, and pretty Jodhpuris too, trust Origin with all things fine. We absolutely loved the mauve green jeans, but if you're planning to go traditional, then pick their silk kurtas up for INR 3,500 onward.
P.S - If you're doubting whether they're real silk, the easiest trick is to drop a pinch of water on the fabric. If the material soaks the water, it is pure silk. And if it doesn't, well, you've got your answer.
Nimantran
Nimantran is our current go-to shop for shaadi shopping. And men, if you're looking for sherwanis in pastels and also shades of grey and black, bookmarking this one might help. From INR 1,500 onward, you get good quality cotton kurtas, and from INR 9,500 onward, they have some of the best collections in sherwanis.
Parampara
For floral print cotton jackets, and rainbow-print Nehru jackets, Parampara is one of the best shops in Dadar and we can vouch for that. The jackets aren't too blingy, and aren't too plain either. From INR 6,000 onward, they're a good buy if you're not looking for something too gaudy.
Comments