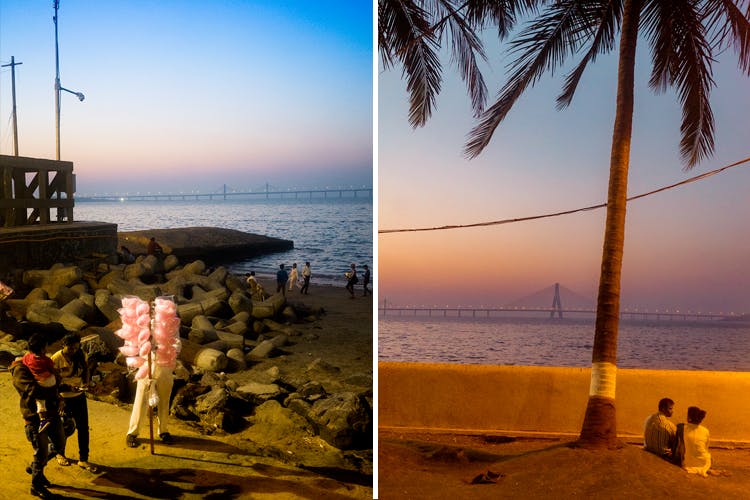 Jogger's Park Can Take A Hike: Have You Seen This Seaside Park In Dadar?
Shortcut
Veer Baji Prabhu Udyan in Shivaji Park has us enthralled with its scenery and here's why those of you didn't know about it, discover this!
What Is It?
Think your workouts are more productive by the sea? Or just need to get away from the madness, within the madness? Not to get too philosophical, but the waves do calm one down. Head to this park, a little ahead of the humongous Shivaji park, existing in its underrated existence. If you ask the cab bhaiyya to take you to Veer Baji Prabhu Udyan, most likely he would shake his head no, stare at you and move on. Best bet? Google maps.
Once you reach, you'll be welcome by a grand arch gate which coaxes you to think that the area probably runs along the shore. But no, that's when you come back to reality because, as beautiful this city is, space is always an issue. The park has tracks, swings and greenery to be indulged in. After you're done working out, treat yourself to some misal pav from Aswad.
So, We're Saying...
It's one of the underrated gems in the city and the view of the is overwhelming. Highly recommended for those who like to keep it real with nature. Head to Dadar beach, right outside to extend your excursion. Directions to reach this park here.
Comments