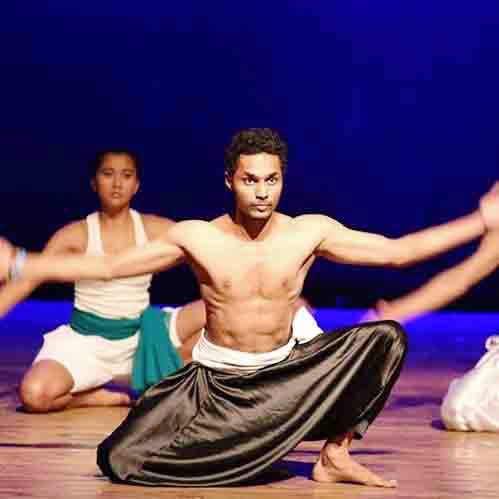 Where To Learn Kalaripayattu, A South Indian Martial Art, In Mumbai
Shortcut
Kalaripayattu is a form of martial arts that originated from south India – Kerala to be specific – and you can sign up to learn it in Dadar, Bandra and Versova.
What Makes It Awesome
Vipin Kazhipurath, who takes Kalaripayattu(Kalari as its abbreviated to) classes in Mumbai, is a professionally trained artist and trainer of this traditional art form from Kerala.
Kalaripayattu is one of the oldest forms of martial arts that was started off in Kerala. It's a lifestyle and a way to enhance strength, flexibility whilst learning to balance both your body and mind. It boosts stamina for the ones who take it up, apart from improving the postures and toning of the muscles. From powerful leg licks, high jumps to intense stretches, it is an extreme sport for getting fit which is slowly picking up in Mumbai.
This combat form combines high kicks, attacks with yoga poses, as way to improve one's flexibility. At the classes we will learn various attack forms, defence moves, and kicks that you can perform. For the beginners, it will first tackle the basics.

Pro-Tip
Want to try something new and engaging to stay fit? Sign up for the classes to learn this Kerala-originated martial art form. Vipin has plenty of classes to offer and you can just call him up and sign up for a trial class as well.
Where: Ravindra Natya Mandir, Dadar West (Behind Siddhivinayak Temple) and at Social Welfare Hall, inside Railway Colony, near police commissioner's office, Carter Road, Bandra West and Studio 147, Aaram Nagar, JP Road, Versova.
Price: INR 600 per session
Timings: Dadar (Mondays and Wednesdays; 8 PM onwards), Bandra West (Saturdays and Sundays; 8 AM onwards), Versova (Tuesday 8:30 PM and Friday 7:30 PM)
Comments