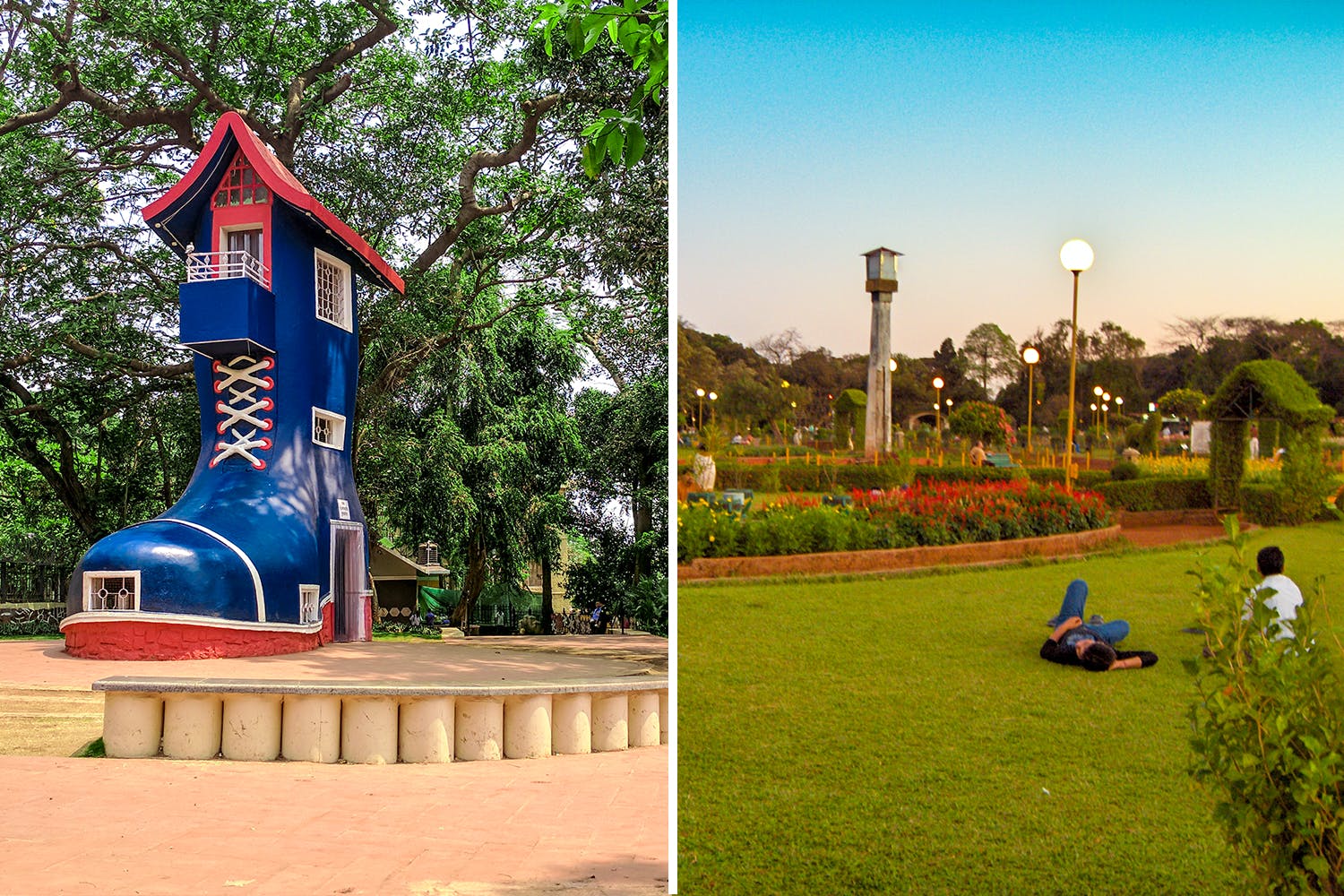 The Sea, The View & An Old Woman's Shoe: This Garden Has It All
What Is It?
Ever heard of the nursery rhyme, There Was An Old Woman Who Lived In A Shoe? If you have, you'd definitely remember the giant shoe which is what has been replicated at Kamla Nehru Park, one of Mumbai's most frequented gardens that is superbly maintained and has a brilliant view.
How Do I Get There?
The Kamla Nehru Park is located in the Malabar Hills in town. A prominent destination, you can rely on the city cabs, or your the local cab services to take you there.
What's Unique About It?
Spread over 4 acres of land, Kamla Nehru Park recently got a grand makeover and all things there have been updated. The old woman's show now looks blue and makes for a stunning click at night with all its lighting. The park, which also has a rainbow amphitheater and an abacus railing, looks over Marine Drive, also called the Queen's Necklace.
So you can choose to take a stroll around the place enjoying nature; or walk up to the railing that overlooks the Marine Drive, giving you a wide angle view of the Arabian Sea with wind in your hair and a relaxed mood.
So, We're Saying...
If you're looking to kill some time around Fort, or are actively looking for a place to resume your fitness regime, Kamla Nehru Park is a great option. Either way, the sea view itself is a sight for sore eyes.
Comments