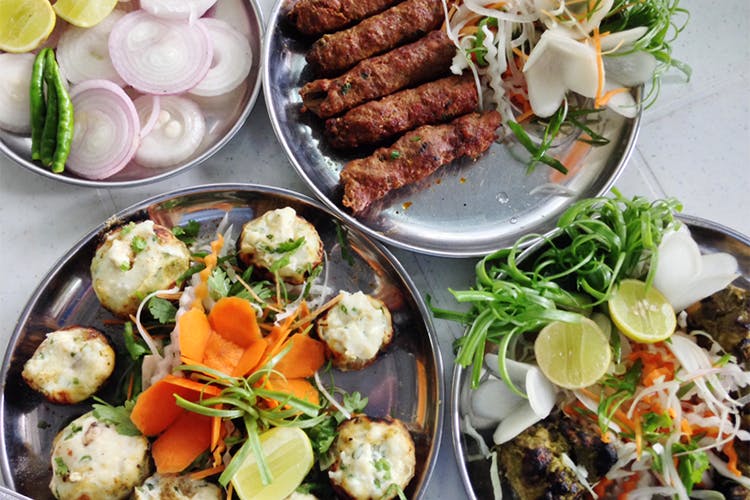 Head To Khane Khas Near Linking Road In Bandra For North Indian Feasting
Shortcut
Khane Khas in Bandra is a small restaurant with a big heart – locals and others who have tried their fare have declared this to be one of the best joints for North Indian food in the neighbourhood.
Chow Down
When you come here and see the plastic chairs and simple decor, your expectations might not soar too high. But within minutes, the menu is placed before you, the friendly staff has made their recommendations, and ten minutes later, all conversation comes to a halt as the amazing food comes to the table.
I love their tikkas and kebabs specially. If you're opting for a simple meal, then order a mutton kebab plate, some chicken tikka and rumali roti. If you're a little more hungry, order a full helping of tandoori chicken and a couple of rotis. It will be a very filling and satisfying experience. If you're a vegetarian, check out their paneer bhurji rumali roti roll, paneer tikka rumali roti roll and the cheese garlic naan.
Sip On
Try their amazing creamy and slightly spicy chhaas to wash down your meal.
Anything Else?
As I said, the place looks very average from outside but the food and the staff are amazing. The manager over there makes sure that your order comes on time in spite of heavy rush and it is served exactly the way you want it.
Comments