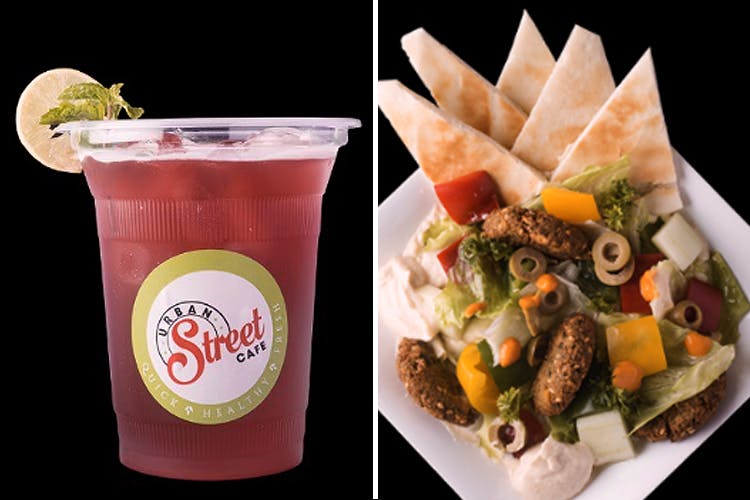 The Urban Cafe Is A New, Affordable And All-Veg Joint In Khar
Shortcut
If you're hungry in Khar, get off near the train station and hit up The Urban Cafe, the newest snacking spot open in that area.
Chow Down
Meat-lovers, look elsewhere – The Urban Cafe is a pure vegetarian set-up. We still like them for their bun maska for INR 40, which is soft and freshly baked. Also try out their herbed mushroom and cheese quesadillas at INR 120. Things also get a little interesting with the rest of their menu, which features usually pricy items such as a penne 'magic masala' pasta served with garlic bread, and a khao suey, for INR 160 and INR 175 respectively. On the drinks side, there's no alcohol here.
Find a range of lemonades, chhaas, cold coffee and milkshakes – watch out for the five star milkshake for a sugar overload.
So We're Thinking...
The menu's affordability has definitely gotten our attention. While some places in the city will not think twice before charging a bomb for a pizza slice that might not fill you, you can eat twice as much for the same price at The Urban Cafe.
Comments