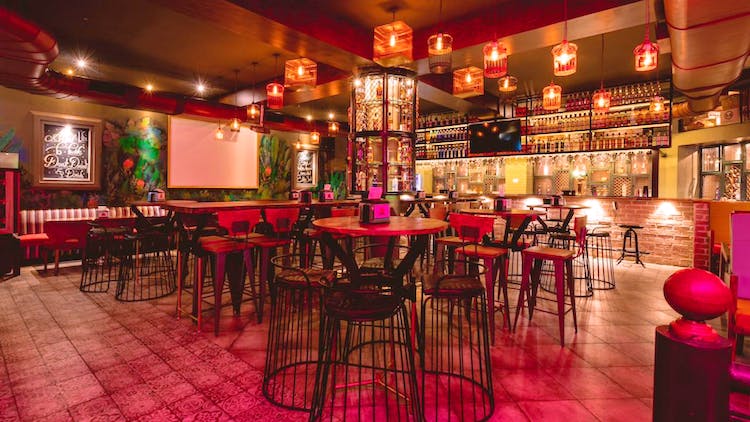 This Chic Bar In The City Invites You To Be A Part Of Their Bar Bank, And You Cannot Refuse
Shortcut
In short, great ambience, groovy music and good food is what you get at Powai hottest and happening bar - Knotty Yard.

The Concept
Knotty Yard that was recently opened in Powai and is already making hella noise in the city with it's Bar Bank concept. Every week, this bar bank sells the best of the best alcohol and at MRP! If you're eager to buy one, get there soon, 'cause they've got limited stocks. The bar stocks different range of alcohol every week and like they say, "one is not like the other." While you're buying, look out for competition. If more than one party is interested in that 12 year old Black Dog Gold Reserve *yum* there is going to be a bidding and the highest bidder wins! Exciting, isn't it!

It's For You 9-5 Folks
Hey you hardworking, overworked corporates! Good news for you. Knotty Yard has Corporate Bailout every Wednesday to Friday, specially for you guys. Come in with your work crew any time after work feeling tired and had enough with that boss of yours, and get your 15% flat discount on your total bill. Just flash your badges and no questions asked, cheaper liquor and food! This time around, Knotty Yard is all set to live screen World Cup that is just perfect for after work shenanigans. There are offering amazing discounts on alcohol and food. Book your table for the next match.

So, We Are Saying
Finish work, call the club, claim your table and bleed blue!

Comments