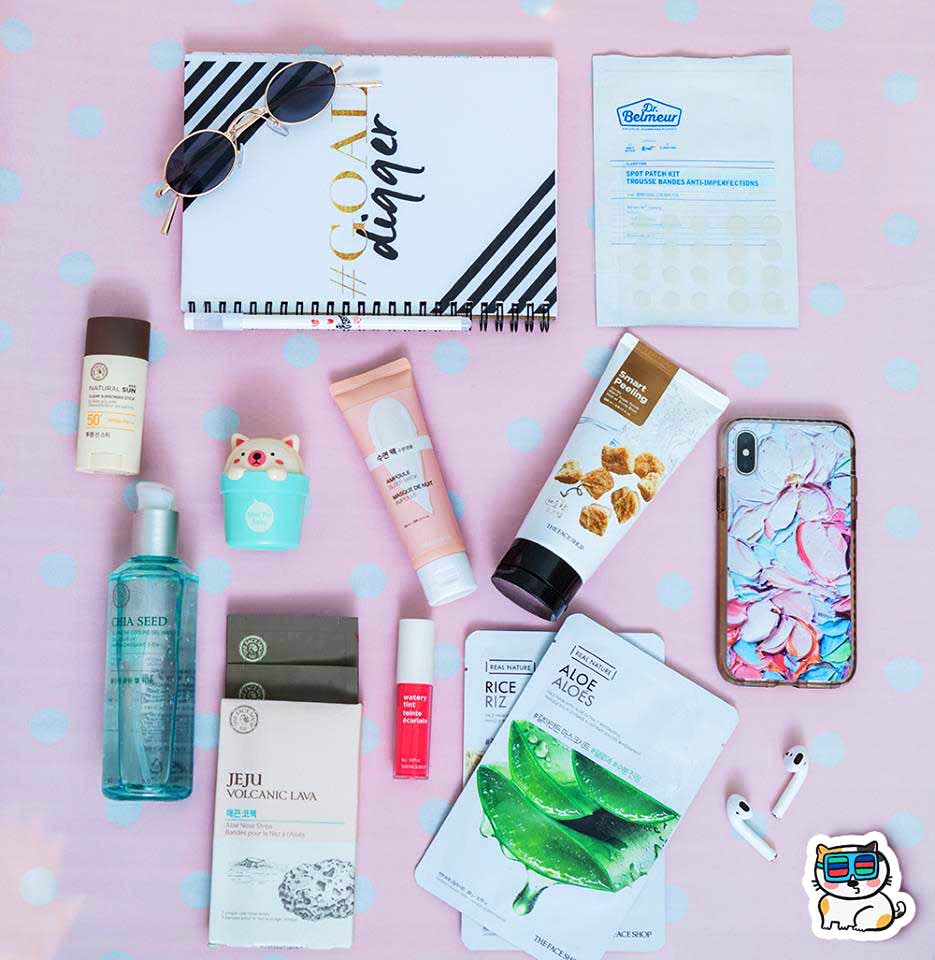 Does K-Pop or K-Drama Make Your Heart Skip A Beat? Here's Where To Satisfy Your Seoul In Mumbai
For The K-Beauty Fan
Do you watch Korean dramas and marvel over their "glass skin" or simply fall head-over-heels for the uber stylish and cute packaging these products sport? If the answer is yes, then check out these brick-and-mortar stores for your K-beauty fix.
Innisfree, R CITY Mall
Innisfree is a Korean brand that's focused on skincare, beauty and makeup that's gentle on the skin and natural. Their products are packed full of natural ingredients from pristine Jeju Island like green tea, orchid extract, camellia, canola honey and more. Bestsellers include green tea seed serum, super volcanic clay mask, and their sheet face masks. Prices start at INR 100 and go upto INR 3,780 for their anti-ageing serum.
Innisfree has multiple outlets across the city. We suggest you step into the store to try out products for yourself!
PS They are also available online via major retailers.
Face Shop, Inorbit, Inside Shopper's Shop
One of the first Korean brands to make it to India, The Face Shop is a brand inspired by nature. Their products are packed full of natural ingredients like jeju volcanic clay, bamboo, pearl extracts, mango seed and more and formulated in a scientific manner to boost their inherent benefits. A global brand, The Face Shop has stores around the world and is available in India. They have different lines to target specific concerns and skincare needs like The Therapy, Yehwadam, Dr. Belmeur, and The Fresh For Men among others. Prices start at INR 100 for their popular sheet masks.
For Cutesy And Practical Home Decor & Accessories
If you love the Korean aesthetic and all things to do with Korean lifestyle, there's plenty of stores that you can get your hands on pretty, practical and affordable products.
Mumuso, Bandra
Mumuso In Bandra is your one-stop-shop for a range of lifestyle products. Beauty, bags and luggage, beauty, household products, stationery, fashion accessories - you name it, they have it in the store. Best part, the store is well-organised and planned, so you can easily browse through what you need. We love the Mumuso products with their signature cartoons that add an element of fun to your shopping experience. Whether you're looking for cushions, skincare, storage bins and organisers, you'll find it here.
#LBBTip: Miniso and Usupso are also great alternatives for similar products at similar price points.
For Your Korean Food Goals
We K-drama fans know how it goes - you're watching your fave show when that food shot pops up on the screen, that too in slow-mo! Cue instant food cravings. And while there are plenty of places that serve Korean dishes on the menu - think Pa Pa Ya and Shizusan Shop House, the exclusively Korean places are rare in Mumbai. However, there are a couple and here's our pick.
Hengbok, Bandra
If you're looking for an authentic Korean dining experience, we can't think of any place more apt than Hengbok. They've got the experience covered, right down to the private booths with low tables, screens, and cushioned floor seating. Fire up the barbecue and savour a range of specialties like chicken bulgogi, Belgium pork belly, octopus, and mixed vegetable platter. There's also soup, kimbab, sushi, appetizer, noodles, Korean hot pot and desserts on the menu.
Price: INR 2,500 for two
Icefrost Dessert Cafe, Khar
Bingsu is a Korean frozen dessert that's made with shaved ice, decorated with a range of different toppings from chocolate options like Oreo, Kitkat, and Nutella and fruits like kiwi, mango, cantaloupe, matcha and more. Unique options include paan bingsu and cheese bingsu! Prices start at INR 129. Besides bingsu, they also have galato panini, milk shakes, fries, and bubble tea.
And That's A Wrap! Annyeong!
So that's it for our guide on where to get your fix of all things Korean in Mumbai. As a tip, we'd like to add you'll find Korean specialties like ramen or ramyeon, ready-made pastes and condiments at most major grocery stores like Nature's Basket.
Ask Nayantara a question