All The Single Ladies: Here's The Best Ladies Nights In Navi Mumbai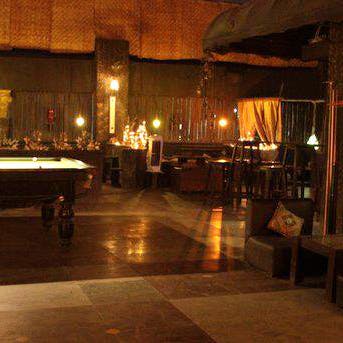 Looking for the best ladies night deals in Navi Mumbai? These clubs and restaurants come highly recommended!

The Roof Top- Yogi Executive
If you're in the mood to start drinking a little early with your girls, this rooftop bar makes for a good choice, especially if it's a Thursday. Ladies Night is celebrated here every Thursday, with women enjoying free entry, free shots and even free sangria throughout the night! The night starts early here (7 PM) and ends at midnight.
When: Thursday Nights, 7 PM onwards
Navi Mumbai Pub Exchange
Every Wednesday is Ladies Night at the Navi Mumbai Pub Exchange. If you're looking for a night filled with dancing with the girls, this bar is a great choice of venue. Girls on Wednesday nights can enjoy unlimited vodka and gin shots, and 2 glasses of wine/sangria, all on the house!
When: Wednesday Nights
Zenzibu Da Sky Lounge
Every Friday at Zenzibu Da Sky Lounge is ladies night, with women heading over with their girl gangs to enjoy free entry, free shots, and a night filled with dancing to the latest commercial and Bollywood songs.
When: Friday Nights, 8 PM onwards
Live It Up
This casual dining bar is one of the popular nightlife destinations for girl gangs looking to enjoy a good night out. Live It Up boasts of great deals throughout the week, Wednesdays being more popular than the others thanks to Ladies Night. Women get free entry, as well as free vodka shots and even free martinis throughout the night. Ladies Night also doubles up as Bollywood night!
When: Wednesday Nights