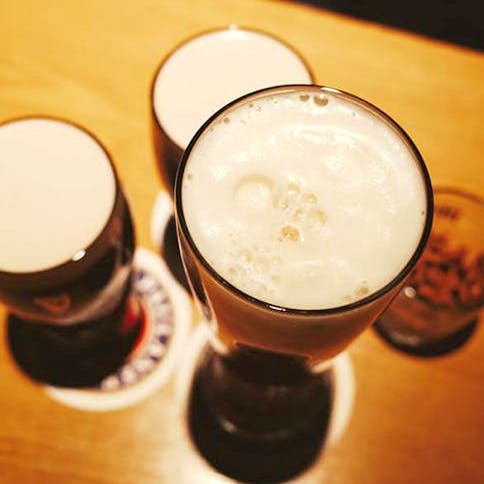 Steal Alert: Mumbai Bars With Happy Hours That Go On Till Late
Are you perennially broke and perpetually thirsty? Keep this list of happy hours that go on till late at night on you at all times, for you never know when an emergency strikes.
Jughead's
Hit up Jughead's in Khar for one of the last happy hours at night, which is 1+1 on domestic alcohol, and 2+1 on pint beer.
Happy hours on weekdays are from noon–8:30 PM and on weekends are from noon-7:30
Bora Bora
Bora Bora is one of the most fun places in Juhu, without it being too heavy on the pocket. They have this cool concept called Casino Discount, where you can play and win discounts based on your score.
Casino Discount: 8 PM– 1 AM
Reunion Bar & Kitchen, Dadar
Don't even ask, but we think this place has got the latest happy hour timings in the city – where it could even go up till 3am. Turn it up? Hell yeah. They offer 1+ 1 on all drinks
Happy hours: noon–closing time
Lion Heart, Byculla
Hit up this trendy urban lounge for some amazing happy hours. From Monday to Thursday they'll serve all alcohol at the most reasonable price (MRP).

Happy hours: All day from Monday to Thursday



Bombay Cocktail Bar, Anderi
Home to one of Andheri's largest cocktail bar, this black and gold lounge is spread across a whopping 2,400 sq. ft. of space. While we always loved this place for their food and amazing cocktails - we even love them more for their amazing happy hours. Called the 'booze hour' they slash down the prices of alcohol by 25-30% till 10 PM from Sunday to Thursday. Well, every Tuesdays they extend it till 1:30 PM.

Happy hours: Noon-10 PM
Hoppipola
With crazy offers almost every day of the week, Hoppipola is our go-to place to down drinks when we're broke (and they have '90s music too). It's literally ALWAYS Happy Hours at Hoppipola. They have curated a special menu for their 'Hoppi Hours' where the prices of multiple cocktails and drinks are at INR 99, INR 199 and INR 299.

Happy Hours: All day on Monday and Tuesday.
Comments