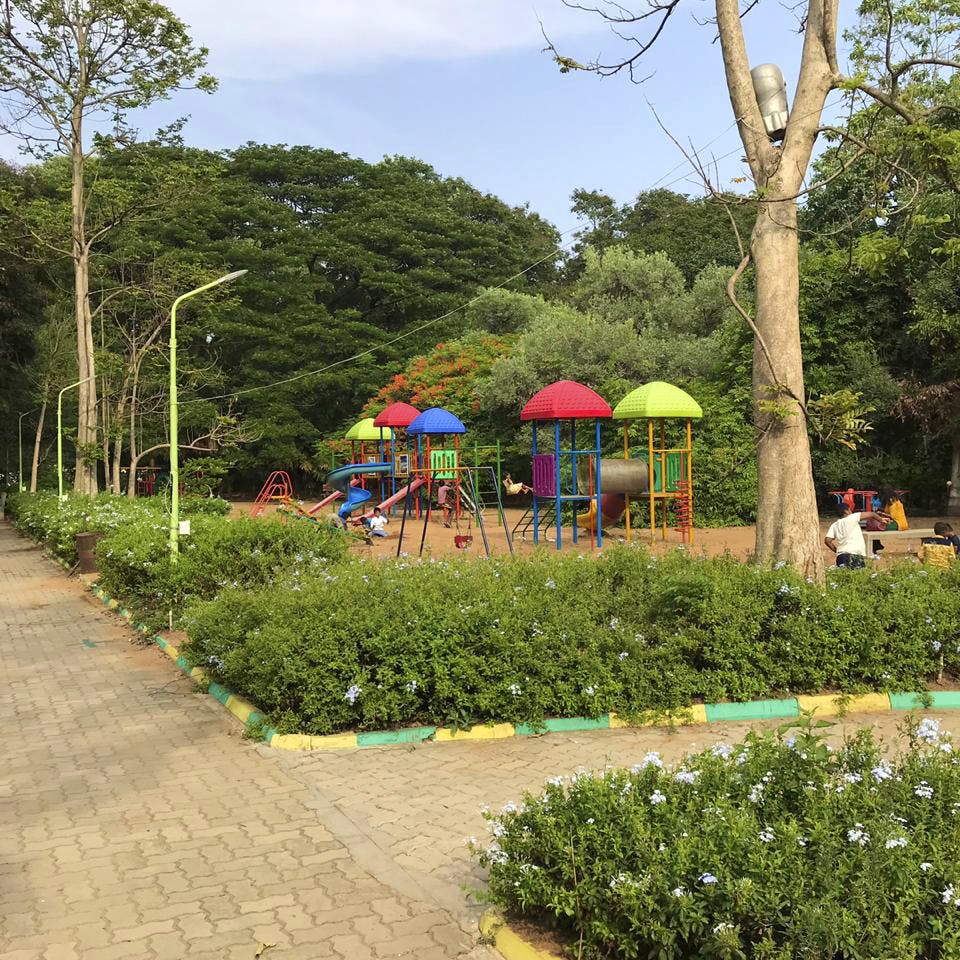 After-Office Workout? Parks Open Till Late If You Are A Busy Bee
With Mumbai growing nowhere but vertically, questions about the availability of open spaces have always been a matter of concern for the city's 10-million-odd citizens. Yet, the BMC, as well as local residents have worked together or independently to come up with open spaces for people to run, walk and just unwind after a long day at work. While some close early, others are open round the clock, and give you that chance to unwind even if you finish late into the night.
Azad Maidan
Like Oval Maidan, Azad Maidan is historic for several reasons. The first being it was Mumbai's first cricket ground that hosted a cricket match between the Parsis and the English, with the latter hosting matches at Bombay Gymkhana. Today, the gymkhana is also home to the Maharashtra School Sports Association, but gives people a chance to walk around and explore several games while enjoying the privacy of their own space.
Open Till: 24 hours
Shivaji Park
An old favourite, Shivaji Park is one of the few places that is open 24-hours of the day. While you may see kids dragging their cricket gear at dawn and playing late into the evening, you also see a number of morning and evening walkers and runners doing a complete circle of this iconic spot. If you're lucky, you may spot Milind Soman jogging here!
Open Till: 24 hours
Oval Maidan
One of the largest recreational grounds in the city, Oval Maidan at Churchgate has an old-world charm about it with people walking their dogs, running, brisk walking and even playing a game of footballl or cricket. The entire circumference is approximately 1.5 kilometres, so those living or working near the ground have a great place to unwind and stretch their legs.
Open Till: 5 AM-10.30 PM
Kanti Nagar Welfare Association
One of the few parks that requires a pass for entry, you can pay INR 150 for a month to access its grounds in Andheri East. The fee also ensures that nobody lands in trouble inside the premises. The park is rectangular in shape, with the running track serving as the inner park and the walking track as the outer park. It's beautifully maintained, with a fountain that lights up every weekend. So, if you work nearby, you can always visit it and burn off your quota of daily calories.
Open Till: 5 AM-9.30 AM I 4 PM-10.30 PM
Hiranandani Garden Park
Hiranandani provides a number of parks and gardens for those seeking to relax amongst nature. Although the Hiranandani Garden Park isn't as landscaped as other parks in the area, it's still very well maintained and offers quite a few benefits like open spaces to run, a playground for kids and a paved circular track for those of us who like to jog or run.
Open Till: 5.30 AM-9AM I 4PM-10PM
Tata Garden, Breach Candy
Tata Garden at Breach Candy is a tranquil oasis in the city. Its tree-lined boulevards are ideal for evening strolls under the green boughs. What we like is this park is well cared for, and an added bonus is the sea views you'll get to see. We suggest catching a quiet spot and watching the waves at this park.
Open Till: 8am–10pm
Heritage Park, Powai
With its pretty landscaped lawns, play area and circular walking path that winds around the periphery of the park, Heritage Park is a nice place to spend an evening. The park isn't very large, but its got a pretty gazebo where you can shelter and watch the rain in the monsoons. Rather romantic, don't you think?
Open Till: 5–9:30 AM and 4–10 PM
Comments