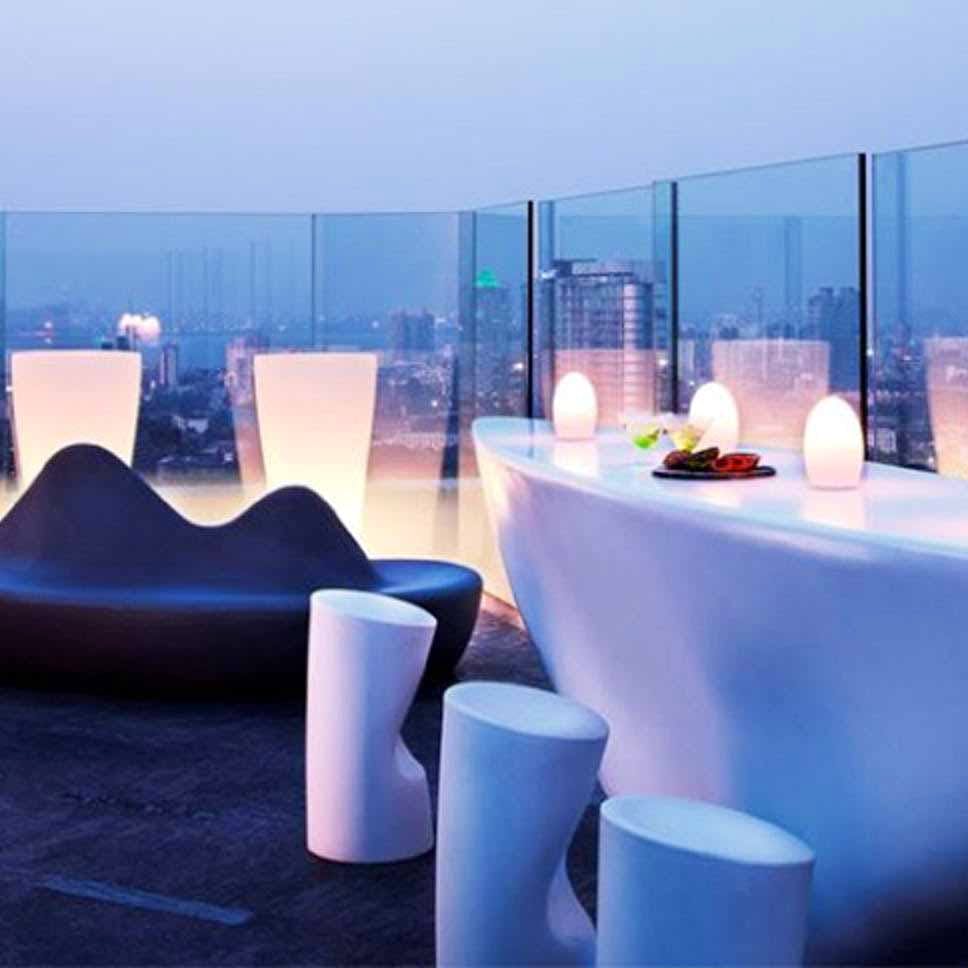 Cheggit: Places Around Town Where You Can Party The Night Away
In the mood to spend the night dancing? Mumbai has a whole list of places on offer. But what if you're still up and going past midnight? No one wants to end a party when we're all in the zone, right? We totally get that, which is why we're bringing to you this list of party spots in Mumbai that stay open past midnight.
Kitty Su
If you're in the mood to splurge and dance to the beats of some of the best names in the industry, head over to this super posh club and indulge in the best of liquor, service and music. They open at 10 PM and go on till 3 AM.
#LBBTip- If you wish to save on entry, go on Thursday or Friday.
Tryst
This neon-lit nightclub has seen way too many generations of young ones partying their youth away. Popular with the kids, this club is known to play great commercial music, with the weekends ending with some Bollywood at 2:00 AM.

#LBBtip – no stag entry allowed on weekends. The entry charge for a couple is INR 3,000
Matahaari
This upscale club is popular with those who enjoy techno, deep-house, the works. What we totally love about this club (apart from the music) is the menu! They have baos, sushi, bowls and even Jain sushi on the menu. Go here at 10 PM (When the mood's set and everyone is grooving) and stay till 2 AM to watch the night unfold.
AER
Located on the 34th floor of Four Seasons Hotel, this swanky club is known for it's view, potent cocktails and some great gigs. If you're feeling fancy or wish to impress a date, we'd recommend a visit to this lounge. Its open till 1:30 AM.

#LBBTip – hop over on a Sunday to enjoy one of their epic Sundowners.
Versova Social
In the mood for some good old LIIT, delicious finger food and good music? Versova Social comes with all of this, and a great ambiance wins it brownie points. Plus their crowd is always one of the best around the area (we even spotted some Bollywood stars here!) If you're with a large group, we suggest checking out this gorgeous pub. You can groove to the beats here till 2 AM.
The Daily Bar & Kitchen, Bandra
We love this bar for its food, cocktails, crowd and the fact that a quiet, quaint bar such as this one turns into a raging party post midnight! Plus they have some great offers on sangria and cocktail pitchers, so you don't see their loyalists complaining. They're open till 1:30 AM.
Havana Cafe & Bar- Gordon House Hotel, Colaba
If you're looking to stay out post-midnight in Colaba, this quirky restaurant-bar is a great option. Start with drinks and dinner, and end the night dancing. Sounds like a plan to us. And they're open for you till 1:30 AM.

#LBBTip – check out their website to see the gigs happening during the month
Neos
Their parties go on till 3:00 AM sometimes, so we're warning you- come with tons of energy! Their food is great, cocktails are on point and the dancing carries on till the wee hours of the morning; what more do you need to make a party night more epic?Their normal closing time is 1:30 AM.
True Tramm Trunk
If this is a last minute plan, be prepared to find yourselves in a club full of post-alcohol dancers. This nightclub is known for its gigs, and draws in crowd from all parts of the suburbs. Dance the night away with great finger food and extremely potent cocktails for company. They're open till 1:30 AM.
Ask Protima a question