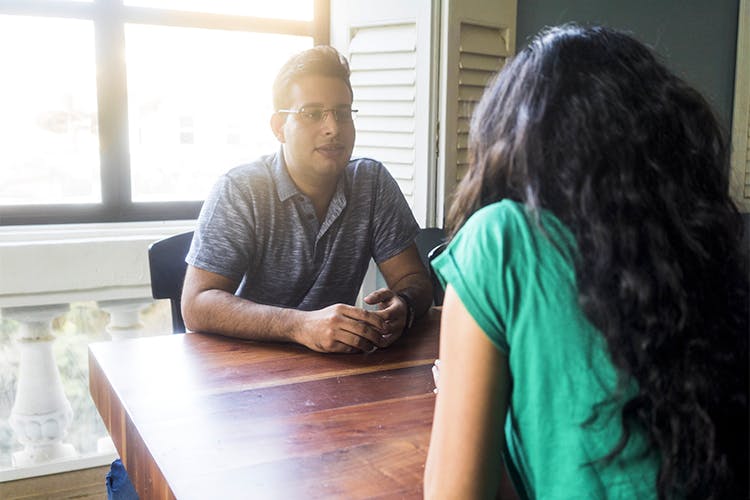 No More Eating Alone: This App Lets You Meet Interesting People At Restaurants
Shortcut
Often end up eating alone at dinner or lunch? Meet Layover – an app that lets you meet people at restaurants.
What Is It?
Developed to help you meet people over food and conversation, Layover App is here to fix you a table at a restaurant where you can make conversation. Based on the philosophy 'a friend is a stranger till you meet them', it lets you go for food dates, picnics and a lot more.
How Does It Work?
Once you download the app, it asks you to link your Facebook or Instagram account to your profile. Once you do that, you can look u cafes that have a 'Layover Table' – and that's where you can invite people/ people can join you once they get to know you're there. For example, if you're at IMBISS and you sit at the designated Layover Table, chances are, you'll get to meet somebody who has also come there to be a part of the Layover community table. The idea is to meet new people over food. The Layover community also organises picnics, so keep an eye out for that under the picnic tab on the app.
So, We're Saying...
If you often end up eating alone or are looking for newer ways to meet new people, download the app for iOS here and Android here.  
Comments