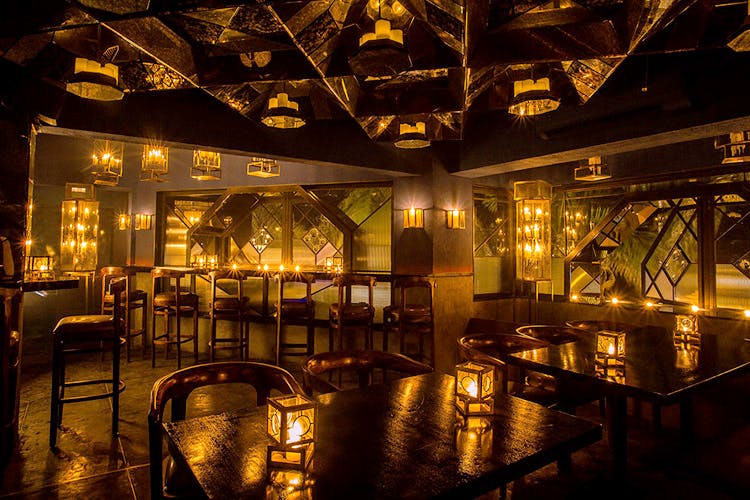 All-Access Alert: Catch A Runway Fashion Show At MasalaBar
Shortcut
Want to attend a fashion show but don't know how to get access? MasalaBar has come to the rescue with their open-to-all Fashion Wednesdays featuring upcoming and established designers from the fashion industry.
What's It About?
If you're new to – and slightly intimidated by – the world of fashion, head to MasalaBar on their 'Fashion Wednesday' nights.
Each alternate Wednesday, the bar will host a ten-minute-long fashion show with an established or upcoming designer. The restaurant is the runway, and models will be winding their way past our tables. Designers who have showcased their work here include Nishka Lulla, Nachiket Barve, and Shubika from the Papa Don't Preach label.
The venue can host up to 60 people in one go – so we recommend booking a table in advance for the best vantage point.
So We're Thinking...
The fact that this fashion show is open-to-all is a big step away from the snootiness that generally accompanies fashion shows. No red velvet ropes here. This show is a great way for fashion enthusiasts to see a couture collection up-close, enjoy their first fashion show, and have a good dinner while they're at it.
#LBBTip
Patrons are expected to dress to impress – the best-dressed person is handpicked by the designer and is gifted an ensemble from the showcased collection.
Comments