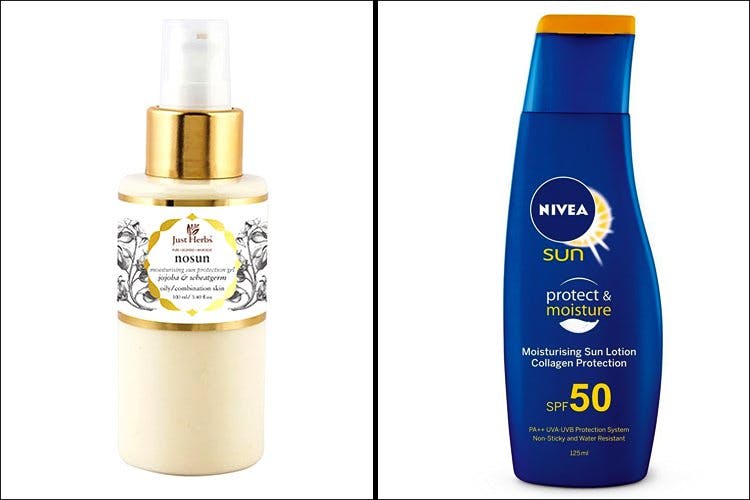 #LBBRecommends: Sunscreens That Will Do A Great Job In Winter
Ten-Second Takeaway
Unfortunately for us, just because it's winter doesn't mean the sun is any less harsh, so we helpfully rounded up a list of sunscreens that do their job well.
Nivea
Why: It's super-light, non-greasy and very effective. It's not odourless though, so on the downside you do tend to smell like a lotion commercial for hours afterward.
Buy it here.
Neutrogena Body Mist
Why: With SPF 30, it's really light, good for any season really, and best of all, works really well on sensitive skin.
Buy it here.
SunCross by Ranbaxy
Why: It's creamy but doesn't make you look like the bride of Dracula either. With SPF 26, it's also very effective. Bonus: It smells like a moisturiser.
It's usually available in any chemist/drug store.
Biotique Morning Nectar
Why: It smells absolutely fresh and wonderful, and feels and applies like a regular moisturiser, so none of that sticky heavy feeling of sunblock, and no white cast either. It has SPF 30.
Buy it here.
JustHerbs
Why: Their NoSun Jojoba-Wheatgerm gel has jojoba, wheatgerm, grape-seed oil, green tea extracts and aloe vera. What's not to love?
Buy it here.
Comments