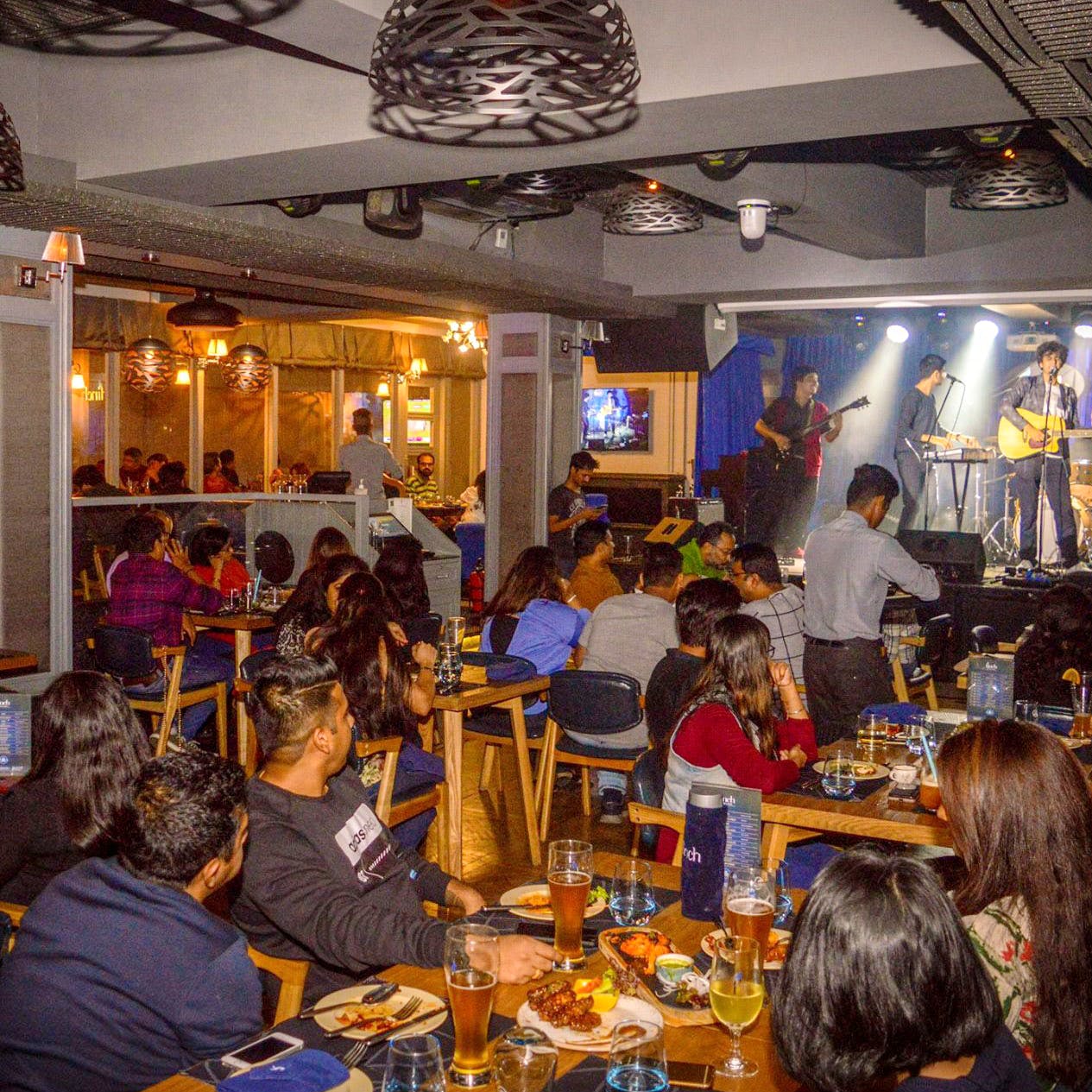 Livin' Live: Here's Our Pick Of Where To Enjoy Live Music In Mumbai
We love how live music has caught on in Mumbai. We visited some of the most popular live music venues in Mumbai and here is our guide to the best places to enjoy good live music when in Mumbai.

Hard Rock Café
Burgers, beer and live music, if you're looking for a place to unwind amidst the best of all 3, head to this world-famous chain in Andheri. We particularly love the burgers and steaks, and their cocktails are pretty potent too! Their live performances usually have some great artists performing, and we'd recommend you keep an eye out for these big-name ticketed events.

Door No 1. Bar
This bar has won a loyal set of patrons who swear by the amazing service, great food, and even better gigs. They usually play retro numbers which works well for the crowd here. Watch out for their live music gigs that happen once a month where musicians come together to create original Hindi indie music that's played at this fabulous venue in Bandra Reclamation!
#LBBTip- they also have jam sessions on Sunday evenings.

Bonobo
This is easily one of Mumbai's top bars and sees patrons lining up every night to enjoy some of the best music gigs in the city. We personally love the rooftop, and prefer settling in with our drinks in the early evening since the indoor performance area fills up quickly. While the bar mostly hosts DJ nights and electronic music, you'll also find gigs lined up here on occasion.

The Stables
This British-style pub is perfect when you want to unwind at your own pace. The equestrian theme adds to the relaxed vibes, and the weekends here are filled with those who love to enjoy live music. You can expect pop, funk, blues and rock at these live performances.

The Bandra Base
This culture club is known for intimate live gigs, and is the perfect venue to visit if you're in the mood to discover something new, cozy and eclectic. This is an initiative of Whistling Woods film school to form a community of artists, and the focus here is only on music - this is a no booze zone. Sit on cushions or stand by the wall and sway to those magical tunes. We also recommend this as a great place for networking!

The Finch
You'll see this popular restaurant thronging with patrons who drop by to enjoy great deals on alcohol and good music. There is a dedicated area for bands to perform, and we recommend checking this one out with your gang.
#LBBTip - they also have a microbrewery!
Tipsy Gypsy
This all-day casual dining cum gastropub offers a live music experience like none other. They have a huge performance area, and cater to all kinds of musicians right from YouTubers to Sufi bands to local artists. With great music gigs, some super funky (and potent) cocktails and great food, we think this is a super amazing deal!

Ask Protima a question