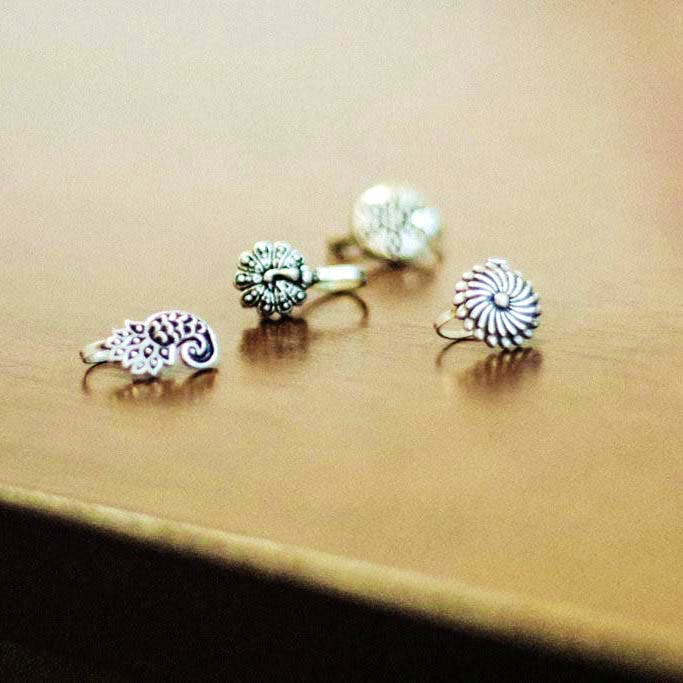 This Lokhandwala Shop Has Super Funky Nose Pins You Can Flaunt Without A Piercing
Shortcut
Nose accessories are highly underrated. They have the power to change the structure of your face and give you a very chic look. But, if you are sad about not having a piercing, then we have come bearing good news.
What Makes It Awesome
A shop called Replay in Lokhandwala Market has a treasure not a lot of people know about (primarily because it's not on display.) Go and ask for their clip-on nose pins and you'll be shown a collection you'll find very hard to chose from.
They have a wide variety of nose pins with beautiful designs in both silver and gold for INR 100 each. They are easy to wear and give your ethnic outfit a whole new look. We also tried pairing them with jeans and a breezy top and it totally revamped the street look. We would suggest you hurry there and pick the best ones. The designs varied from circles, flowers, peacocks to colourful stones. All of them looked fantastic.
It's time to up your accessory game and throw some nose pins in your 'look of the day'. Believe us, you are going to turn a few heads around.

Pro-Tip
If you can't locate the shop because it doesn't have a signboard as such, then ask around for 'Replay Jewelry Shop'. Or, look for Food Inn. It's right opposite that restaurant.

Comments