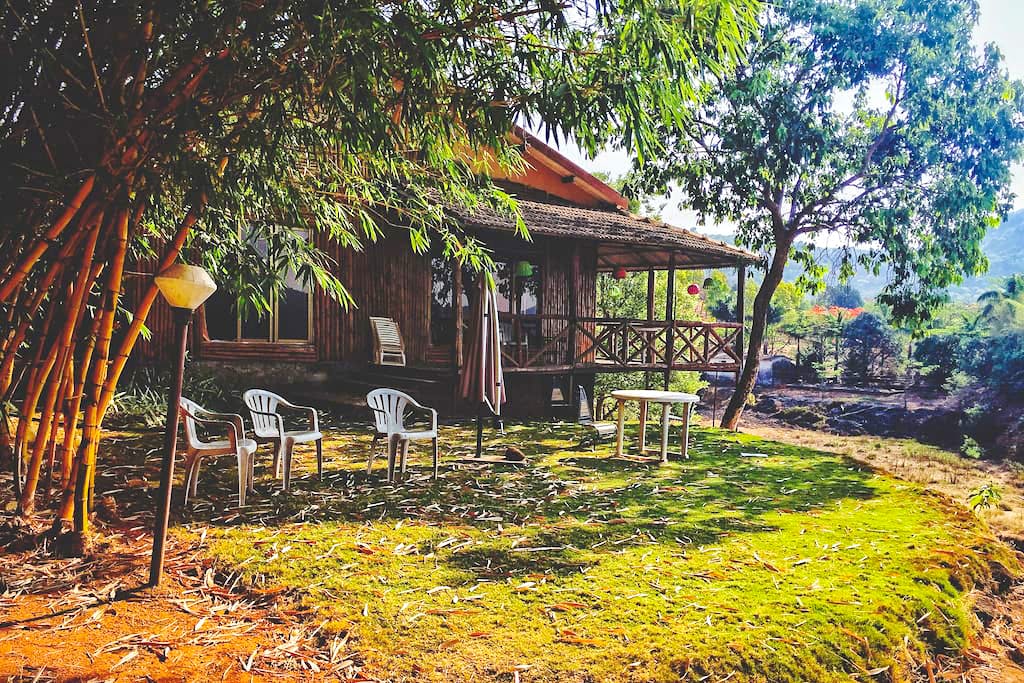 This Pet-Friendly Bungalow Is Perfect For Your Next Getaway With The Gang This Friendship Day
What Is It?
It's been a while since you've been to Lonavala with the gang, hasn't it? We're giving you (and us) a new reason to hit up the beloved Western Express Highway again. A beautiful and affordable homestay, Bliss Inn has caught our fancy, and it's just the place for a large group to reunite.
How Do I Get There?
The Bliss Inn is approximately 30 minutes away from the main Lonavala town. You can either haul your gang into a car and just travel on the Mumbai-Pune expressway until you hit Lonavala, or you could take a bus. The exact location will only be given away when your booking is confirmed, as this is a property on Airbnb.
What Is Awesome About It?
a. the beautiful home, b. the unobstructed access of Pawna Lake and c. that it's pet-friendly. The homestay has an extremely cosy vibe about it, and has one bedroom, a huge living room in which you can set up mattresses, a bathroom and a kitchen.
Don't Leave Home Without...
A book, a few games & that's about it, as they have everything you need. The charge is INR 3400 per person per night, and that includes all meals per person.
Comments