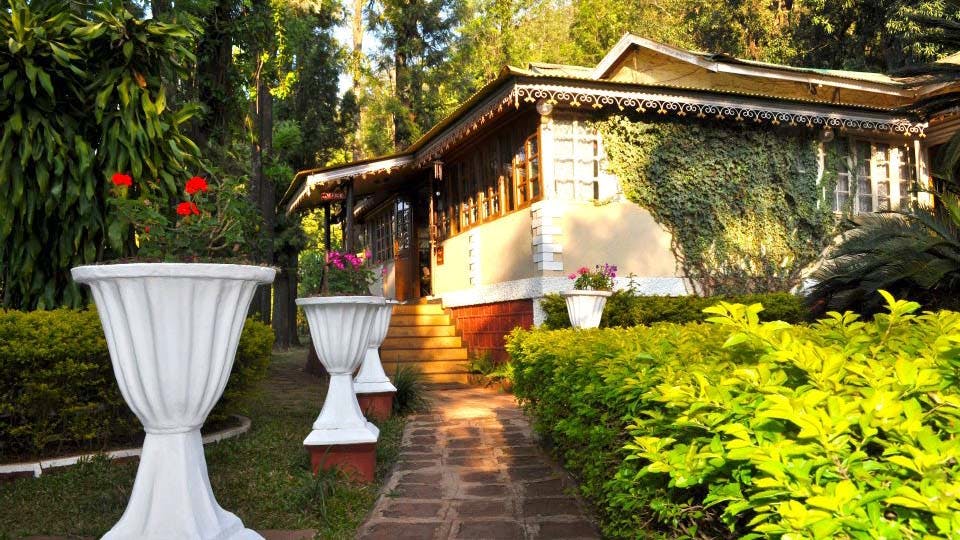 Easy Getaways For The Long Weekend
In the unlikely chance of events that you've been living under a boulder, there is a long weekend coming up. We're giving you our picks of feasible options around Mumbai. Just, please don't let this opportunity go.
The Machan, Lonavala
Keep your head in the clouds, quite literally, with bae at this treehouse eco-friendly stay in Lonavala. Up, far and away from the city's pollution, noise and traffic is The Machan, with gorgeous treehouses to stay in. Perfect in the summer for the view too. If your budget allows you, stay here for the most luxurious and unforgettable weekend.
Read more here.
Figuerido House, Goa
Making a trip to Goa is a great idea during this blessed three-day weekend (especially because it's the perfect time to travel with the kids during summer break). While we know that stay options are aplenty, we really think you should know about this 100-year-old Portuguese mansion converted into a heritage homestay called the Figuerido House. It's got character, been around since the 16th century and is in the heart of Goa. Need more reasons?
Read more about it here.
Soma Vine Village, Nashik
You can choose to truly wine it up by visiting a vineyard in Maharashtra. We really don't mean Sula or the likes. Soma is a beautiful boutique vineyard in Nashik, close to the other popular ones, and the setup there is wonderful, service fantastic, view overlooking the lake and the wine, bellasimo!
Read more here.
Bomhemyan Blue, Alibaug
Feel the wind in your hand and the sand in your hand on your long weekend. Have you checked out the Bohemyan Blue stay in Alibaug? Here, you can stay in air-conditioned tents, visit their organic farm and have a merry time overall.
Even in the monsoons, it makes for a perfect holiday hole, but if you don't mind a little trouble, check it out here anyway. (They will make you comfortable and give you steaming hot pakodas).
Horseland Hotel and Mountain Spa, Matheran
Pack your bag, stow it in your trunk and drive away with your whole fam jam to this luxury resort in the hills. From a spa to nearby treks, games and more, this is a great place to unwind.
Read more options in Matheran here.
Hotel Prospect, Panchgani
A heritage property complete with old-school architecture, Hotel Prospect has an old-world charm that's hard to beat. It offers 22 rooms across the cottages, a gorgeous and well-maintained lawn, and a swimming pool for swimmers during summer. They've got a dining room with a big spread of tables and chairs, almost like a gymkhana setting with a proper four-course meal for that nostalgic feel too.
Read more here.
Krishnalli, Ganpatipule
Located right on the Bhandapule Beach, Krishnalli is a seaside resort that makes for an ideal family getaway. Spread out over 20 acres, it's a relaxing spot that's far from the hustle bustle of the city, plus they've got the added perks of a private beach so you can appreciate the peace and quiet in secluded surrounds. You can opt either for a cottage room or if you've got a large gang, then there's also deluxe bungalows.
Read more here.
Hotel Lake View, Mahabaleshwar
If you prefer spending your holiday at a hill station rather than by the seaside, Mahabaleshwar is one of the easiest and most convenient getaways for you. They offer both air-conditioned and non-air-conditioned rooms in budget and executive options, so you can choose according to your budget. There's a swimming pool as well as a Jacuzzi on site, plus plenty of fun options for games and recreation.
Read more here.
Comments