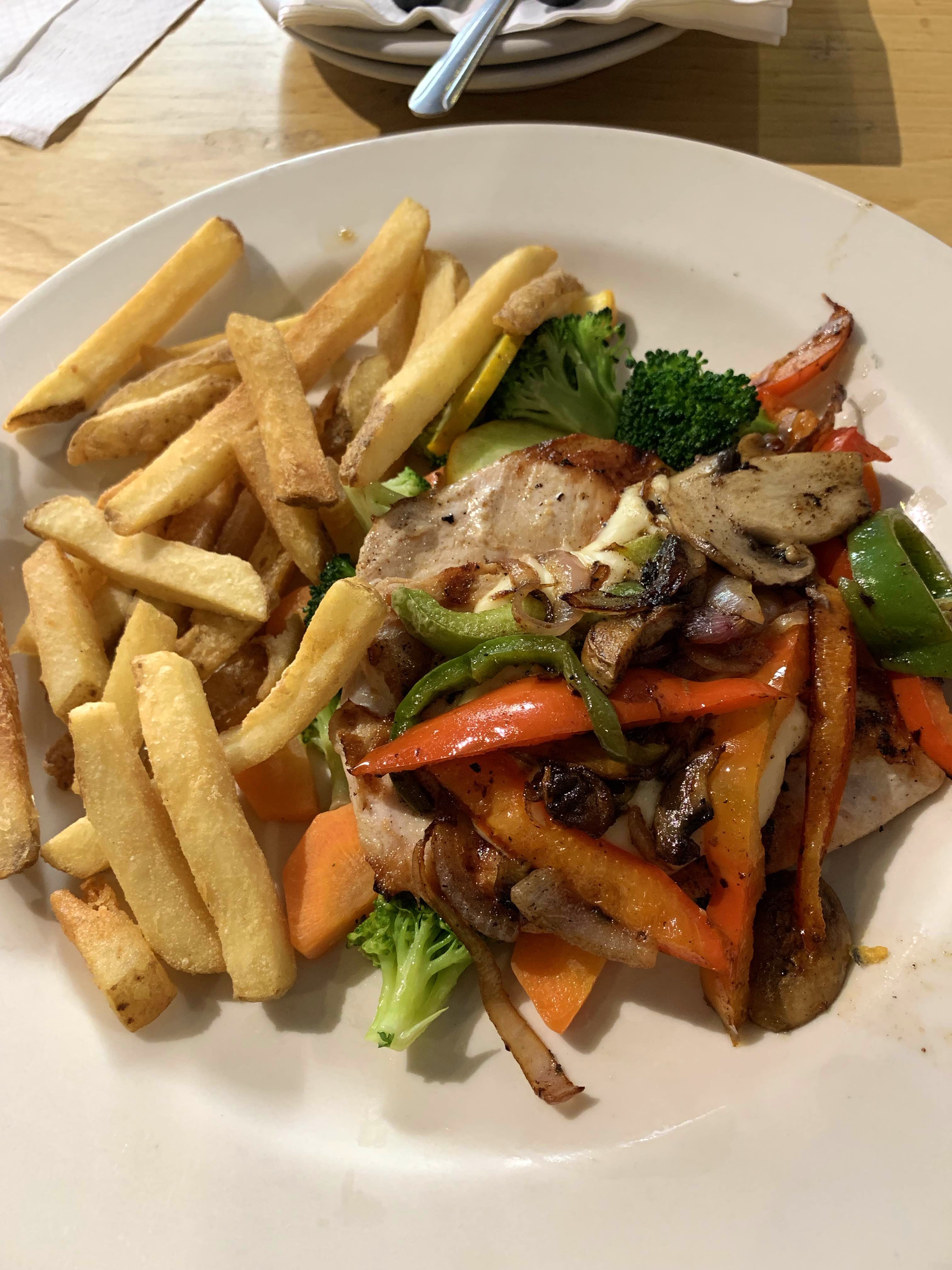 Delivery Available

Wi-Fi Available
American Food At Its Best!
What Makes It Awesome?
I've been going to Chili's American Grill & Bar since 2013 and they've always been consistent regarding their taste! This one has many outlets for you to choose from to go to. The Powai outlet is big and has a nice American bar ambience to it. Their speciality is American comfort food and Mexican food. They have a wide variety of food options- chicken, pork, buffalo meat, beef. They also have a lot of options in appetisers for you to choose from. I've tried the tortilla crusted chicken - a good portion of chicken which is well done, perfectly crusted, good seasoning and perfectly cooked - tasty rice and vegetables to go with it. Jambalaya is another amazing dish - serves about 2 people. Perfectly cooked rice, packed with a great taste of spices and shrimp. 😋 One of my favourites- the Philly cheesesteak! Yes, you read it right! They have the option of tenderloin or chicken for you to choose from. The cheesesteak stuck to its authenticity and the chicken was perfectly cooked with melted cheese on top and side of fries and vegetables were a perfect combination! Their quesadillas and enchiladas are awesome to taste too! Also do try the tacos 🌮 Because if you visit Chilis and don't try Tacos, your visit is just incomplete! Also, the big juicy burgers are to die for! Big juicy patty with perfect veggies and pickle to go with are a treat for the taste buds 😻 Last but not least, the chipotle chicken bowl is just delicious on the next level - healthy, tasty and has the combination of rice and yum seasoning! You can head over here for lunch or for a date night or just to sit and enjoy food and drinks to watch your favourite sports match live! Chili's is mini America in its own way and every bite of every dish here is totally worth it! Now, what are you waiting for! 😀
What Could Be Better?
Service is a little slow but worth the wait. Rest all is perfect!
Best To Go With?
Family, Big Group, Bae, Kids
Comments
Delivery Available

Wi-Fi Available