Take Your Partner Out For A Secret Dinner That Happens In A Bandra Villa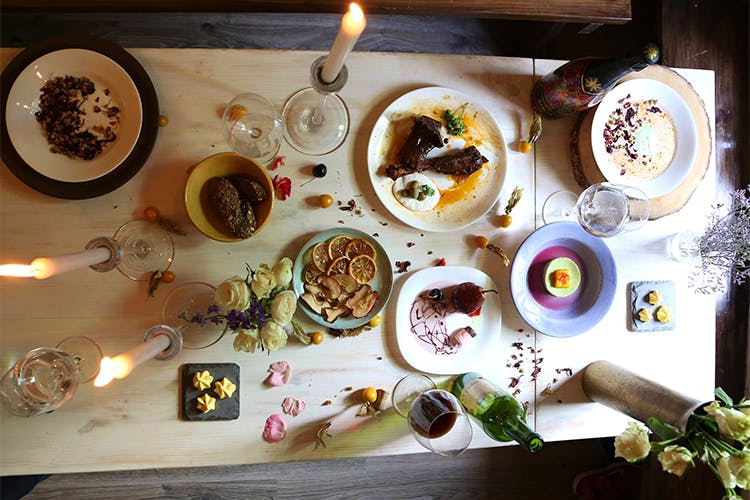 Shortcut
We chanced upon The Lovefools, a new supper club in town and here's what they have to offer.
Chow Down
The Lovefools offer a range of services to satiate the good food cravings. You can hit them up for private dinners which are curated eight-course meals. Working out of a villa, they have intimate table dinners with an eight or eleven-course dinner, customised to the host's needs. The Lovefools is a dinner lab offering elaborately curated eight-course dinners at a community table on Saturday nights, experimental dinners on Trial Tuesdays, private dinners on request, and a line of small-batch artisanal ice creams. Apart from letting you host full-blown dinners, they also have something called 'Trial Tuesdays' where they experiment with cuisines and If you're ever in the mood for an uncommon dining experience, head to The Lovefools on a Tuesday night. You'll have to shell out INR 600 upward.
So, We're Saying...
If you're done with eating at regular restaurants, here's an out-of-the-box way to dine.