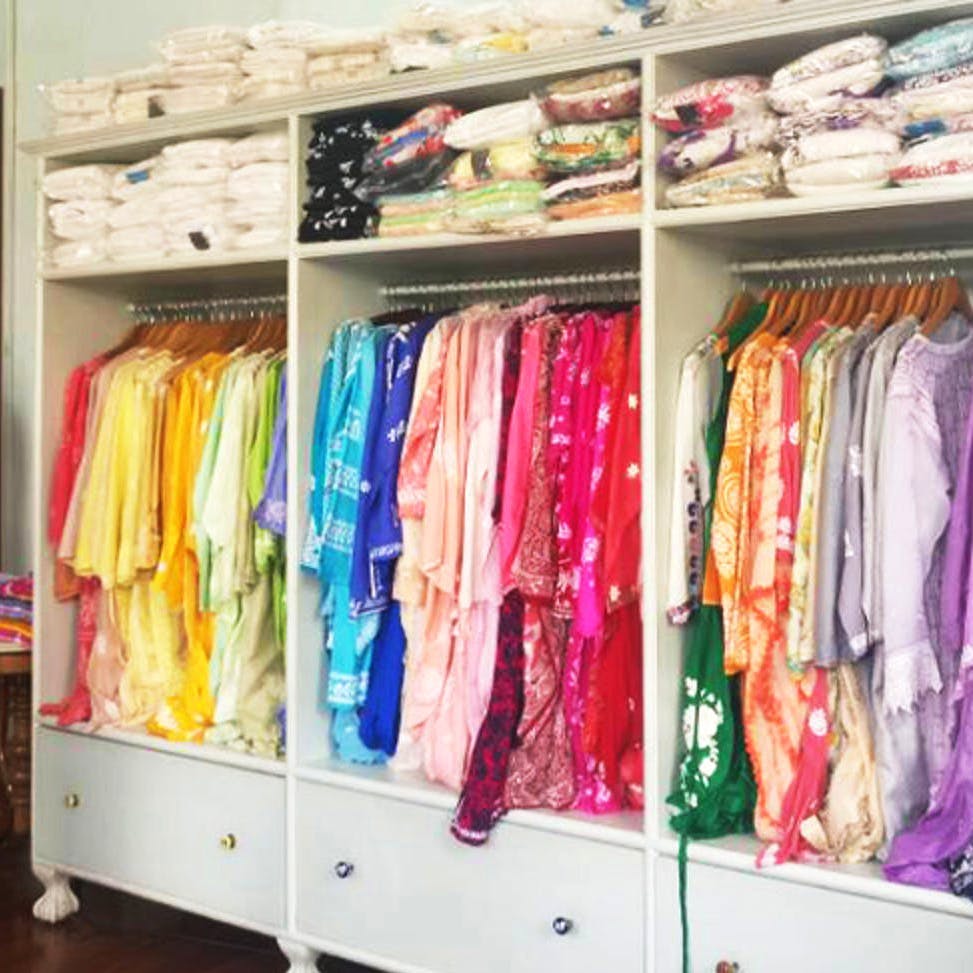 Spruce Up Your Wardrobe With Traditional Lucknowi Chikan Kurtas From These Stores
We're huge fans of the authentic Lucknowi chikan work, and highly recommend the kurtas for daily wear. Light, comfortable and available in soft pastels, these kurtas are our go-to work wear, and pairing them up with jhumkas and juttis always ends up making the outfit a hit. Here are some of our favourite stores to shop from.
Lucknowi Chikan
This shop in Vile Parle is great to pick up some casual wear Lucknowi chikan kurtis from, for INR 600 for the cotton ones.They have a wide range of colours and patterns available, and their service has won them a lot of brownie points over the years. Their collection will leave you spoilt for choice, true story.
ISHIEQA's Chikan Studio
This is also an online store, while the designer store is located in Kandivali. Known for great service and an even greater collection, this studio has some really cool pieces you can pick up for special occasions that do not require you to be super dressed up.

#LBBTip – check out their Lucknowi chikan sari collection from INR 10,000 onward while you're here.
Lucknowi Crafts
This store in Bandra is one of our favourites and we've recently picked up some really elegant Lucknowi chikan kurtas for our summer wardrobe for INR 850 only. The pastel shades will make you want to own one of each, and their affordable pricing means you can! They also have a collection for men.
Saniya Lucknowi Kurti
If you're living around Mira Road, this store in Mira Road East is a great place to check out Lucknowi chikan kurtas at. The service is great and they have some super interesting prints, and we feel these work really well for those office parties, meetings and casual family dinners this summer. The cottons start at INR 600 onward, and the chiffon ones are from INR 2,000 onward.

Neemrana Chikankari
This store near Charni Road is a hidden gem we stumbled upon, and found some of the most unique, elegant and trendy Lucknowi chikan kurtis that we can wear for those fancy meetings, brunches, dinners and celebratory gatherings during the summer months. We hear a lot of celebs also swear by the pieces at Neemrana Chikankari, and we suggest heading over to check out their amazing collection that patrons swear by.
Lucknow Chikan International
Lucknow Chikan International in Opera House has an extensive collection of Lucknowi cotton kurtas, kurtis, tops and more. The collection is extensive and they also have a great collection for kids here. While most of the patterns are on the traditional side, they do have some contemporary style too that are great for a casual party or event. We love the traditional kurtas for everyday workwear. Prices start at INR 1,500 for women's kurtas, kid's start at approximately INR 400 and up.
Hakoba
Hakoba is a well-known brand that has cotton clothing, dress materials and more. They specialise in Lucknowi Chikan fabric and you can get readymade kurtas, kurtis, tops and more here. This is their flagship store in Mumbai and they have a good selection of their clothing at reasonable rates. Kurtas start at INR 1,000 onwards.
Ask Protima a question