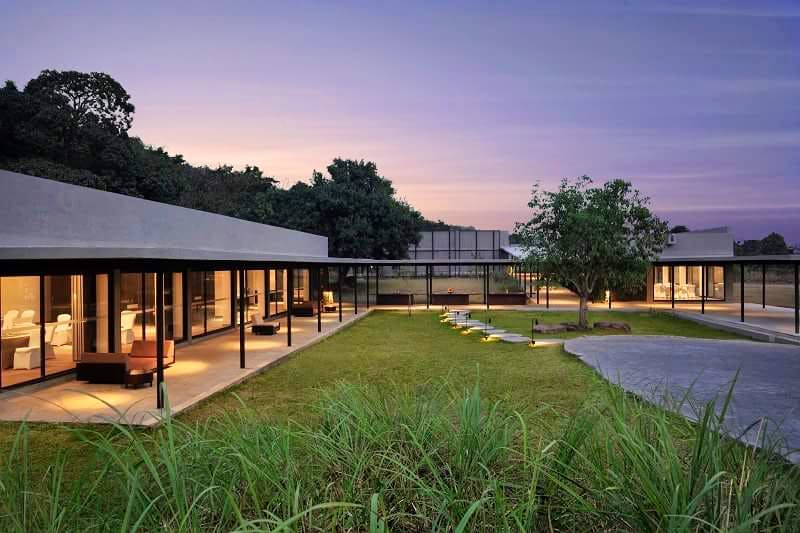 Planning For A Weekend Getaway? Then This Luxury Retreat & Spa In Shilimb Is Exactly Where You Should Go
What Makes It Awesome
I recently visited the lovely Hilton Shillim Estate Retreat & Spa in Shilimb. It was truly a very luxurious and refreshing experience. A perfect escape for me from the monotonous city life. This getaway paradise is very expensive, as room rates start at INR 15,000 per night. But they charge you a high rate due to all the top-notch facilities that they offer. There are health and fitness classes, then one can enjoy swimming. You'll even find bicycles to explore the neighbourhood and also a space for creativity with pottery, painting and cooking. If that wasn't enough, then you may even go bird watching, stargazing, trekking and hiking. The hotel also arranges group forest walks. Their spa service comes highly recommended and is something out of this world. From Ayurvedic spas to full body and skin treatments which start at INR 4,000. All-in-all a luxurious experience that everyone must go through at least one, just to pamper oneself. In the end, while checking out you can discover breathtaking places as well. They recommend the awe-inspiring Karla caves that date back to 220 BC, the rock-cut Buddhist temple and the temple of goddess Ekvira that are marvels of ancient engineering.
What Could Be Better?
They could start serving a variety of other cuisines besides the usual Thai and Indian delicacies.
What's My Pro Tip?
It is as costly as it gets. So do plan the budget wisely!
Anything Else?
Try cutting off from the social media for an absolute relaxing and refreshing experience, one that you'll never forget.
Comments